Meet Mumbai's Dr Kailash Mantry, a revolutionary in treating mental disorders without medication
In the world of ever-increasing stress levels, anxiety disorders and mental illness are becoming prominent. When doctors believed treatment without medicines is impossible, Dr. Kailash Mantry has proven himself and he has been treating mental disorders without medication. Dr. Kailash Mantry has been using correct strategies to treat patients while some psychiatrist still believes him to be fake and think such treatments without medicines is impossible.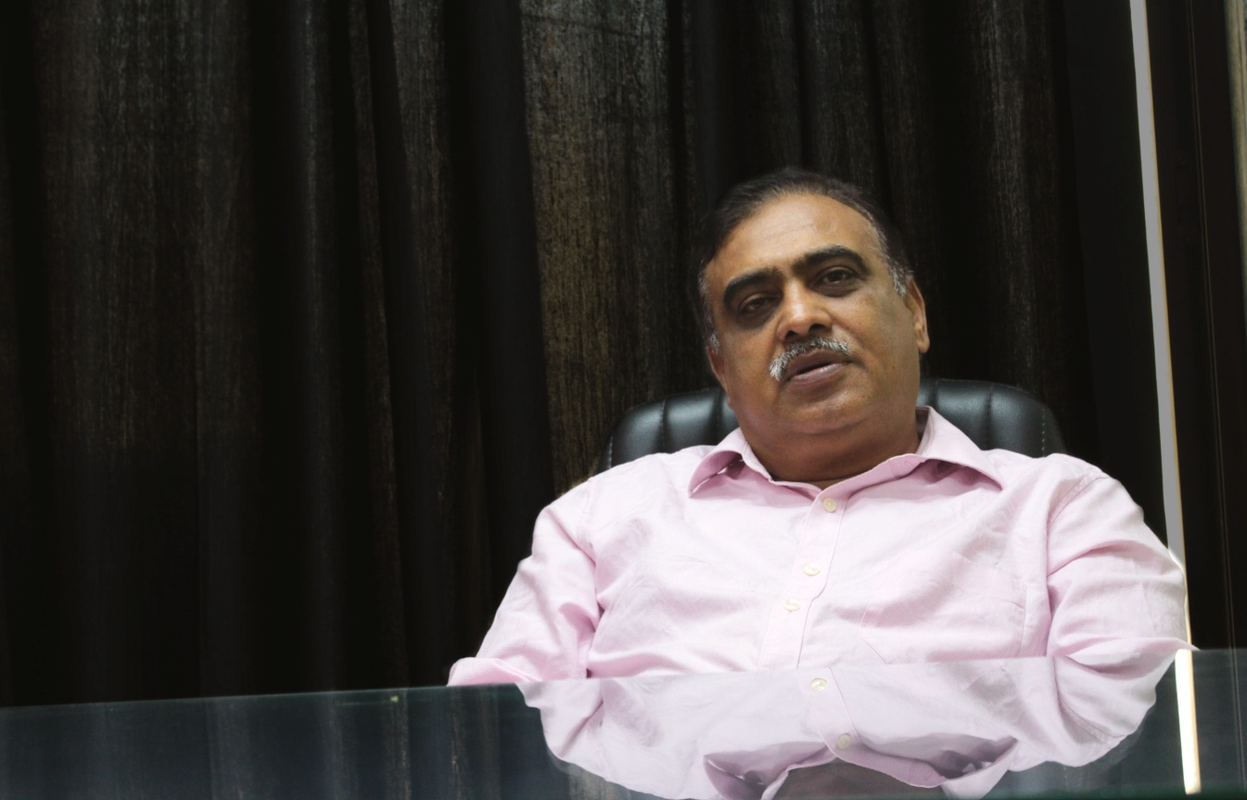 Dr. Kailash Mantry is a life coach, based in Mumbai whose life goal is to treat 10 lakhs patients without medicines. Dr. Kailash Mantry plans to create 1 Lakh life coaches to carry his legacy forward and he is planning to set up a 10,000 bed, hospital to treat patient naturally. For people thinking Dr. Kailash to be fake, he has also been featured in more than 50 newspapers and has been awarded on many occasions.
Dr. Kailash's efforts are revolutionary in treating patients with his developed therapies without medicines. He treats ADHD, autism, anxiety, bipolar insomnia, stammering, schizophrenia and mental disorder naturally with his expert knowledge and experience. He has a team of 50 people currently working with him on his mission. His YouTube channel gaining popularity is proof of his revolutionary work. People are acknowledging him no matter how much the psychiatrist believes him to be fake.
Dr. Kailash Mantry is treating patient with mental illness without medicine since 25 years. People are swearing by his impeccable capabilities that are helping victims without the side effects of medicines. Many psychiatrists believe that treating without medicines is impossible and hence they continue to play with victim's brains making their problems even worse.
If no medicines, how can the patient recover?
Dr. Kailash Mantry believes that medicines can do more harm than good. In one of his interviews he said, "According to my researches, medicines are just used by the doctors and therapist to postpone the symptoms and make it easy for the family to bear the victim. No medicine can cure mental illness and there will be no medicine in the coming 100 years that can cure mental illness. However, it is just an emotional and psychological disorder which doesn't need medicines."
Medicines can trigger the brain and nervous system. It ruins the patient's brain and body and makes the treatment even difficult. According to Dr. Kailash, patients that were on medication earlier are difficult to treat than the patients who never took medicine to treat their mental illness.
The internet is flooded with researches on how harmful medicinal treatment is for humans and these psychiatrists are playing with the victim's life by dosing medicines into them, claiming Dr. Kailash to be fake when he is using the best strategies to cure his patients. His client reviews on YouTube are clear evidence of his revolutionary work.
The primary existence of mental disorders is frustration and negative thinking. According to Dr. Kailash, there are cases where there is a lack of family support, the symptoms of the victim are due to certain behavior of his parents that just needs support. Solving the problems with the victim and the family as a whole should be the actual approach for the treatment instead of dosing the brain with the medicines as other psychiatrists are doing without needing to find the root cause and then treat it.
He believes that running away from the treatment and just using medicines to cure the disorders is just like throwing the victim in a deeper level of the diseases making the treatment even more difficult.
There are so many factors and causes for mental illness but the main factor according to Dr. Kailash is frustration, which comes from expectation, fear and anger. Frustration is the root causes for the development of these mental disorders. The treatment at home is not successful as the patient is usually stressed with the home environment or strict behavior of their parents.
Dr. Kailash is revolutionary and impeccable. He is supported by his son Sagar, daughter Pooja and wife Pramila and 10 more coaches in his endeavor. He makes a strong connection with the patients making him comfortable which helps find the root cause which their family and psychiatrist is unable to identify.
Patient comes to the Dr. Kailash hospital with their family and a combined session is held to first grasp some information about the patient and family's history which is a very crucial step as the treatment progresses. Psychiatrist that just gives a list of medicines instead of a closer relationship with the patient that what makes Dr. Kailash different, successful and revolutionary.
Dr. Kailash treats the patient with his developed therapies for which he just needs long sessions in which the victim required to participate. The first stage is the interaction of the patient and in the presence of his/her family with kailash sir, as family plays a very important role to treat mental disorders. Further sessions are held which helps to build confidence and make use of brain self-building properties avoiding the medicines as they are not the solutions.
Mr. and Mrs. Agarwal's son, which has proven Dr. Kailash to be revolutionary and shut down the voices of people calling him fake. The child was facing real troubles before treatment. The correct therapy given by Dr. Kailash Mantry with his family support helped him tackle his life worries in 10 days. He said, "I was taught to tackle my life goals and skip away from negative thoughts. Forgetting past thoughts and discussing openly whatever is in my heart."
His parents said that they were very scared of their son but now they learned about love and they have improved their family relations significantly.
Similarly, a very disturbed tobacco patient was very disconnected from his family. He said, "I ruined all my previous business set up and went into loss. I agreed with my parents and visited Sir Kailash Mantry for 10 days. He helped me to improve my confidence. I always used to think if I cannot leave alcohol, how can someone make me do that? But Sir taught me how leaving drugs can have a positive effect on the career."
Dr. Kailash Mantry has helped hundreds of patients.
While psychiatrist on the internet will continue their claims proving Dr. Kailash Mantry fake as he treats without medicines, his happy clients will make him more focused. He will continue to work optimistically for his life goals helping people live a happy life.
Media Contact
Contact Person: Dr. Kailash Mantry
Email: Send Email
Phone: +91 9322658775 / +91 9820026790
Country: India
Website: https://www.kailashmantry.net/