Predict Using Nakshatra Padas as Told by Lord Shiv – Latest addition to Astrology books – is out now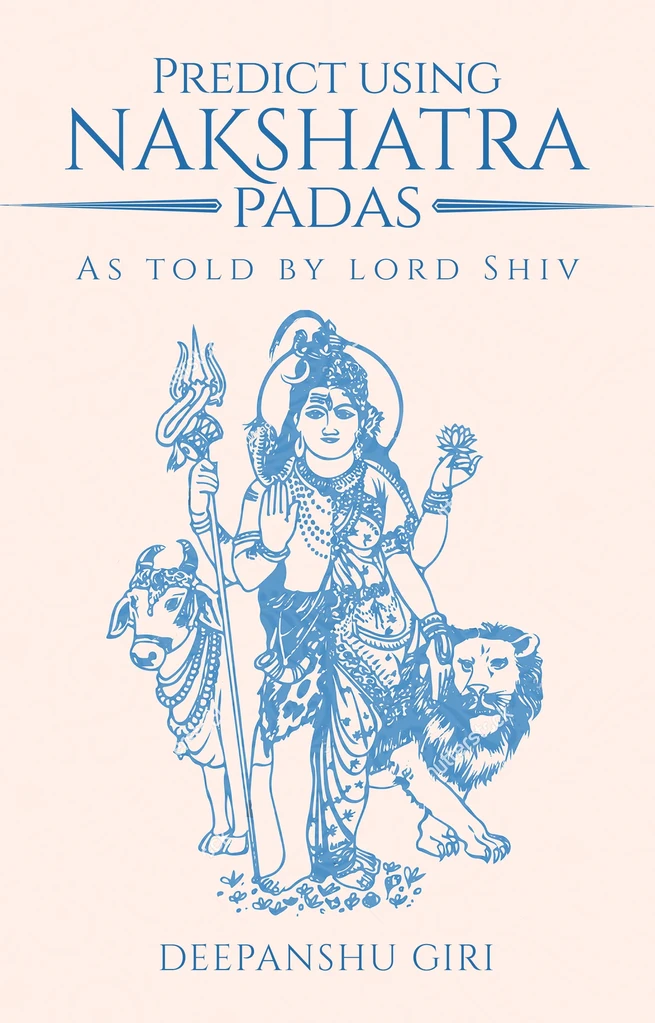 Predict Using Nakshatra Padas as Told by Lord Shiv is written by Deepanshu Giri and published by White Falcon Publishing
First time ever, an astrologer has come up with a book which shows how to make a stunning prediction using the Nakshatra Padas. The book is part narrative and part explanatory. Lord Shiv is telling Maa Parvati results of different Nakshatra Padas. The author has shown practical manifestation of curse using example charts and today's scenario. The reason why navansh is a fruit is shown practically for the first time in this book.
The book, published by White Falcon Publishing, has the most practical techniques to predict using nakshatras that the author has derived out of Karam Vipak Samhita and other classical text.
The main focus in the book is to bring out the hidden part of Karam Vipak Samhita to predict pending karma rather than nakshatra techniques.
This book is very precise and simple. The narration of each pada's potential karma and it unfolding in individual chart drives the point clearly to the reader. The simplicity of this book is definitely its plus point but one gets overwhelmed by the wisdom of the content shared by the author.
The author, Deepanshu Giri, is an Underwater Robotics Supervisor with engineering background. Jyotish came to him through his family as an interest. Since 2015, he has become very active in Jyotish.
It is available for sale worldwide on Amazon channels.
Media Contact
Company Name: White Falcon Publishing Solutions LLP
Contact Person: Media Relations
Email: Send Email
Phone: 08283843446
Address:SCO 70, Second Floor Sector 47D
City: CHANDIGARH
Country: India
Website: https://whitefalconpublishing.com