Dr. Gary Linkov is busting all myths and educating people about plastic surgery in his latest podcast "Face Facts"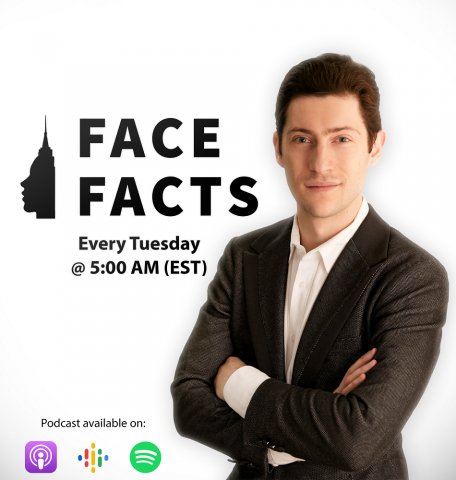 Plastic surgery has revolutionized the beauty industry by allowing anyone to achieve desired looks to feel beautiful and confident. While there are a lot of surgery options available, there are a lot of myths surrounding those procedures and people often don't know about their options. This is where Dr. Gary Linkov's latest podcast comes to the rescue.
A renowned facial plastic surgeon, with his own practice 'City Facial Plastics' in New York City, Dr. Gary offers a variety of procedures such as face and neck procedures, eyes and brows procedures, nose plastic surgery, hair restoration, injectable and fillers, male plastic surgery, and non-surgical treatments. Through his podcast "Face Facts", Dr. Gary breaks all the myths related to medical plastic surgery procedures and allows people to make an informed decision.
Dr. Gary has many years of experience in facial plastic surgery, and he also excels in facial artistry. He created the "Face Facts" podcast to educate people on plastic surgery, and all the do's and don'ts related to it. In each episode of the podcast, a medical professional is invited to give their expertise on related subjects. Hosted by Dr. Gary Linkov, this podcast has a total of 4 episodes as of now, with the introductory episode being released on June 8, 2020. In the episode aired on June 9, 2020, Cynthia Rivas, a licensed aesthetician is invited as a guest who talks about healthy skincare routines, treating acne scars, effective skincare products, and likewise topics.
The latest episode of this podcast was released on June 23, 2020, featuring Dr. Eunice Park, a double board-certified facial plastic surgeon and founder of Airem, a practice that provides aesthetic treatments for skin, scalp & body. This episode highlights everything related to modern thread lifting. This is a podcast that is perfect for people who want to get a Facial Plastic Surgery, along with people who are interested in becoming Facial Plastic Surgeons.
New episodes of the podcast "Face Facts" are put out every Tuesday at 5 am (EST), so stay tuned to enlighten yourself about everything related to facial aesthetics, plastic surgery, hair restoration, rhinoplasty, and other procedures.
Listen to the "Face Facts" podcast now on Apple Podcasts.
Media Contact
Company Name: Face Facts Podcast
Contact Person: Marko Vuckovic (Podcast manager)
Email: Send Email
Country: United States
Website: anchor.fm/facefacts