Interview with celebrity hair and makeup artist Freshta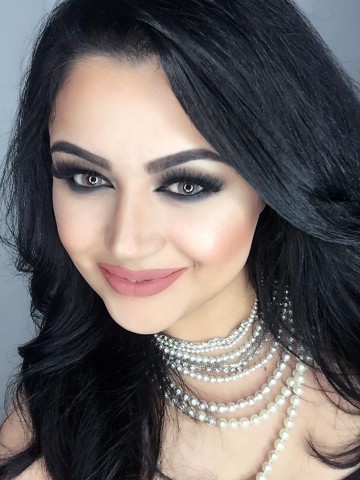 Freshta is a celebrity hair and makeup artist who is known for her high-quality work, which enhances the overall beauty of a person. She has over 20k followers on Instagram, where she posts amazing transformation pictures of her clients and beauty tips for looking your best. She is the founder of Studio F Canada and is certified by none other than renowned makeup and hair artists, Georgiy Kot and Guy Tang, each of them having over 2 Million followers on Instagram.
In this exclusive interview, Freshta talks about her journey into the Makeup industry and what kind of services she provides.
Interviewer: What inspired you to become a Hair and Makeup artist?
Freshta: I had always been pretty good at doing my friend's hair & makeup and of course my own, so I got enrolled in a hair & makeup course. I knew I liked hair & makeup and was pretty good with it but never saw hairdressing or being a makeup artist as a long-term career but now I don't regret a bit of it!
Interviewer: What kind of services you provide at your salon Studio of Canada?
Freshta: We provide many services but my specialty is Balayage and doing hair and makeup for weddings, fashion shows.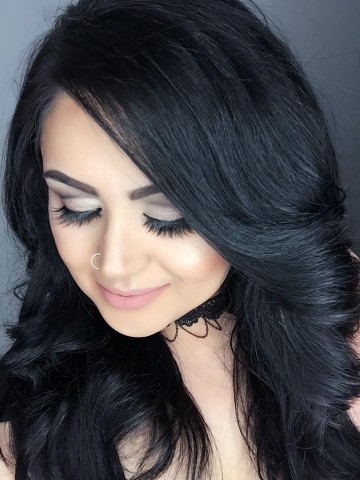 Interviewer: Tell us something about your work with different clients?
Freshta: It's important that you get from in front of the mirror to practice on people outside of yourself. Especially, those who are a challenge for you. Can you do a 60-year-old, someone with a different skin tone, or someone with a skin condition? Make sure to see how certain makeup looks under different lighting. Once, I used new makeup on the red carpet for a client and it didn't work. I figured out my mistake and apologized. Thankfully, I didn't lose that client.
Interviewer: Give us one quintessential tip for having a flawless makeup?
Freshta: You want to pick one feature that you're going to focus on. It should be the feature that you love. Don't pay attention to whatever is pulling away at your confidence. Pimples and childhood scars shouldn't get all of your attention. For example, if you love your eyelashes, take a few extra minutes to apply another coat of mascara. If you spend more time and energy on the features that you are confident in, you will set yourself up to be more confident during the day. Don't forget that makeup is only going to look as good as you feel.
Interviewer: How can one book a service at your salon?
Freshta: One can book us through online (Facebook, Vagaro app, Instagram DM, Google), by phone or even SMS.
Visit the website of Studio F Canada for more information: studiof.ca.
Media Contact
Company Name: Studio F Canada
Contact Person: Freshta
Email: Send Email
Country: Canada
Website: studiof.ca