Fascy Releases All-Natural Scented Moisturizing Hand Cream on Amazon
October 22, 2021 – Fascy, a leading maker of all-natural cosmetic and beauty products, is pleased to announce that its all-Natural Scented Moisturizing Hand Cream is now available for purchase on Amazon store at an affordable price. This is good news for people with cracked hands & dry skin.
Harsh weather can lead to dry, chapped, and even cracked skin. Especially for the parts of the body that are most exposed to the harsh weather elements, like the hands. Even though it's easy to overlook dry, flaking skin on arms, it deserves extra care because it is among the part of the body that people focus on whenever you step outside of your house. The good news is with a natural hand care system like Fascy's Scented Moisturizing Hand Cream, it's easy to have super soft, glowing hands all year round.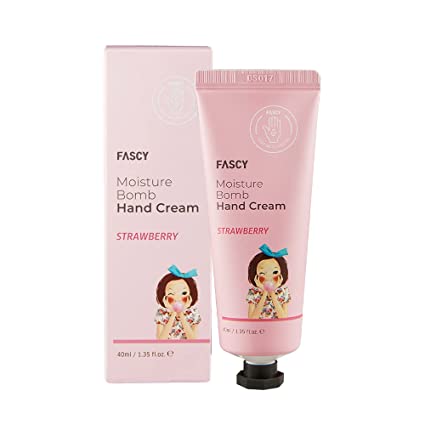 Fascy's all-Natural Scented Moisturizing Hand Cream is specially crafted with a rich and hydrating formula to keep cracked, dry hands hydrated all the time. It contains special ingredients like Shea Butter that prevent moisture evaporation and make the hands smooth and soft. The Aloe Vera leaf extract will hydrate and soothe the skin, and Panthenol, also known as a "Moisture Magnet" for its quick absorption into the skin and nurturing characteristics.
Fascy's fruity hand cream lotion comes in varieties of fruit-scented fragrances that will cheer the user up on any busy, fast-paced day. It's Fascy's best-selling product that is loved around the world for its stellar moisturizing effects and relaxing, soothing aroma. It can also be gifted to loved ones because of its cute packaging.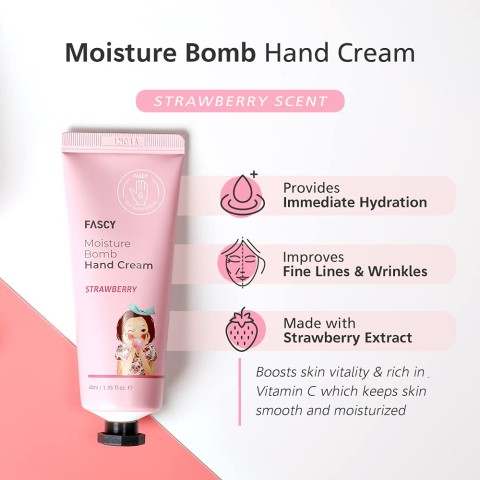 "We decided to launch the all-Natural Scented Moisturizing Hand Cream due to the need to provide people with the hydrated and infection-free hand through the all-natural product that has no side effect on the skin. We are confident that anyone that uses this product will see changes in no time," said a spokesperson of the company.
Fascy's all-Natural Scented Moisturizing Hand Cream is available on Amazon with a 100% Customer Satisfaction Warranty to ensure that each purchase is absolutely risk-free.
More information about Fascy's all-Natural Scented Moisturizing Hand Cream can be found on the Amazon product page.
About Fascy
Fascy is a privately owned business with a vision to provide organic skin care products and other beauty products which enhance natural beauty. Their product ranges from body care to hand care to hair care and foot care. The company believes in natural products without harmful chemicals, fillers, or artificial ingredients. Fascy only uses the finest quality ingredients sourced from reputable suppliers and their products always undergo the necessary test before being released to the consumers.
Media Contact
Company Name: Fascy
Contact Person: Andy Hong
Email: Send Email
Phone: +82 70-4038 9303
Country: South Korea
Website: www.amazon.com/dp/B01N2NMFBG