Amplify and Probe Group Signs MOU To Build an Ecosystem That Enhances Business Values for SMEs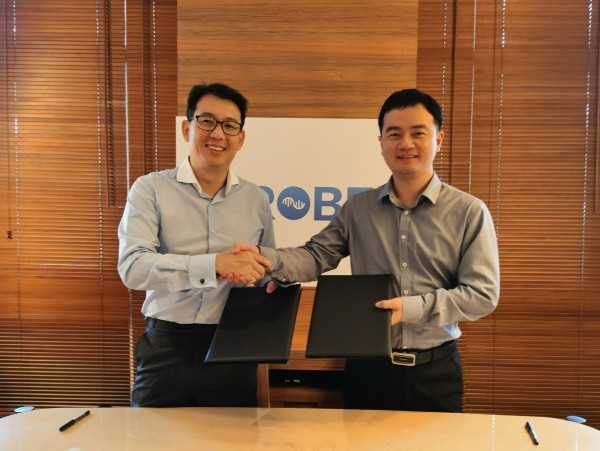 China based international FinTech company Probe Group, and Singapore FinTech company Amplify, announce their partnership to explore and collaborate in building an ecosystem that will enhance the business values and offerings of both parties.
The agreement, in the form of a Memorandum of Understanding (MOU), formalises the mutual interaction and to strengthen the relationship between Probe Group and Amplify at the strategic and working level, focusing on the development of Probe Group's securities token offering (STO) exchange, HiDAO – a multi-functional crypto wallet, e-Commerce platform – Chain-Mall, and its own native blockchain technology called Probechain (PRO).
In this partnership, both parties will commit resources and leverage on each other's technology capability to support the growth of the SME's business.
"Probe Group is expanding aggressively across South East Asia, we are happy to announce a partnership with Singapore FinTech company Amplify. This partnership allows both parties to optimize our technology strengths, product designs to support our customers in their business growth" said He Cong, Founder and CEO of Probe Group and Probe International. "In our expansion journey, we welcome any potential partners whom share the same vision and business philosophy. We would like to thank all partners for their trust and confidence in Probe."
"It is an honor to work alongside closely with an organisation that prides itself in both ethics and excellence, values that we also strive towards in our Company," said Eugene Tan Yew Meng, Co-founder of Amplify. "I look forward to continuing to build on this constructive cooperation in the interest of strengthening and developing both companies' ecosystem."
Just earlier in May of this year, Probe Group sponsored 1.5milion RMB to the Academy of Governmental Credit at Central University of Finance and Economics (CUFE) for Long-term Digital Securities Research. And just last week announced that FinTech marketing veteran Herbert Sim joined Probe International to lead the global expansion as Chief Business Development Officer (CBDO).
About Probe Group
Probe Group, the China based FinTech company founded in 2016 by Mr He Cong, with Co-founders include: Mr Michael Man, Mr Aaron Cao, Mr Walter Leung. The company is setting "Digital Wealth For All" as its mission, has won the top 9 in the first China Blockchain Technology Innovation and Application Competition, 2016. To-date, offices located at Shenzhen, Beijing, Hai Kou of Hainan, Chongqing, Hong Kong, Lithuania, and Singapore.
For more information, head to: www.probe.cc
About Amplify
Founded in Singapore during the year 2020, Amplify is a Decentralized Finance (DeFi) lending and liquidity mining platform. Amplify is accredited by the Singapore Fintech Association and was named as a graduate of the F10 Incubation and Accelerator program in 2021. The mission of Amplify is to develop a sustainable, bias-free, and inclusive system of Trade Financing. Amplify has its HQ in Singapore and employs an international team of over a dozen employees hailing from Europe, North America, and Asia.
For more information, please visit www.ampt.tech
Media Contact
Company Name: Probe Group
Contact Person: Andy Li
Email: Send Email
Phone: +65 8573 9805
Country: Singapore
Website: http://www.probe.cc/