India's First Full Tactical Women Commando Force is from Uttarakhand. Getting ready with the World's Most Modern Counter-Terrorism System – "MITTI System"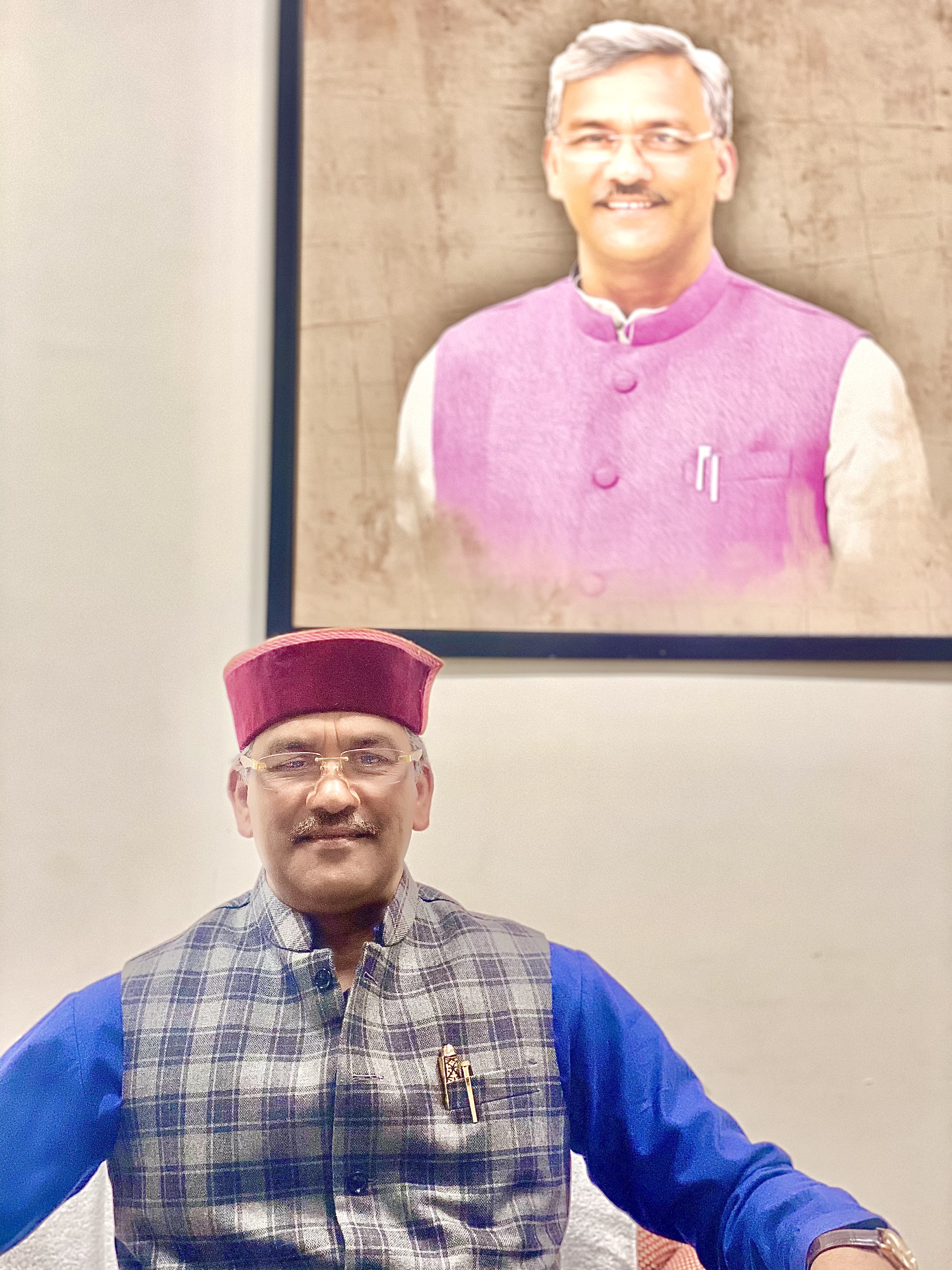 The Formation and Pro Training of a Women Commando Force and Mission Prahar Women Empowerment are two of the visionary projects of Honourable Chief Minister of Uttarakhand Shri Trivendra Singh Rawat Sir. MITTI System is NOT just another Commando Training capsule but also the most professional customized, most challenging training, analysis System. It is also considered the world's most modern counter-insurgency and Urban Combat training system.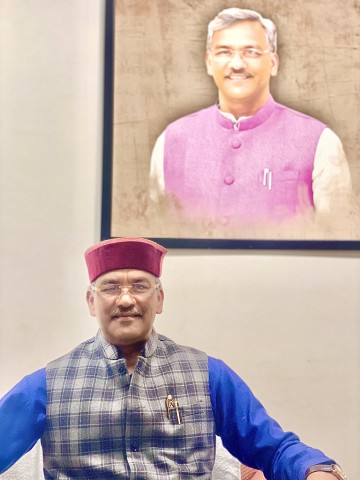 5th March, 2021 – Under the Honourable Chief Minister Shri Trivendra Singh Rawat's ambitious scheme, Uttarakhand's Selected Women Police personnel are being trained by Legendary Grand Master Shifuji Shaurya Bhardwaj. He is acknowledged as the World's Best Commandos Mentor, Inventor of the" Mitti System", Founder of Mission Prahar, Mission Prachand Bharat, "Jai Hind Bro".
Mitti System training is being imparted under the DGP Uttarakhand IPS Shri Ashok Kumar's leadership, IG Training Puran Singh Rawat, and under DIG/ Director PTC's guidance Narendra Nagar, Tehri Garhwal Shri. Rajeev Swaroop, IPS.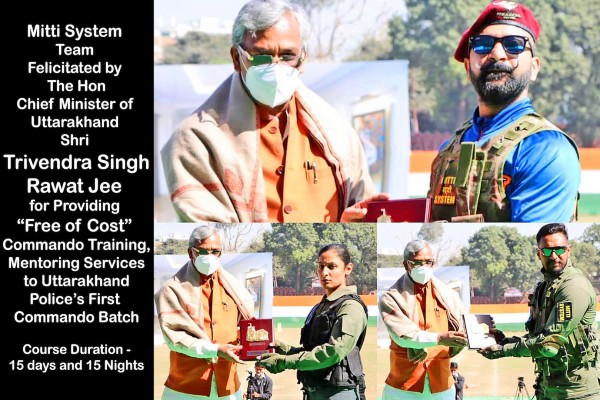 Legendary Grand Master Shifuji Shaurya Bhardwaj Sir is the only foreigner (Indian) citizen who has the Graduation Certificate Course and PHD Certification Course to his credit in Counter-Insurgency, Counter-Terrorism and Urban Warfare from Israel. Besides this, Grand Master Shifuji Acknowledged as "The World's Best Commandos Mentor" and The "World's Best Commando Trainer". He is the pioneer in the Elite Commandos mentoring and extreme fitness Mitti boot camps industry. He is also Chief Commando Mentor, Bollywood Action Designer, Action Choreographer, the motivational speaker who have imparted the Mitti System's commando training at the national and international level. "THE DEADLIEST MAN ALIVE IN THE WORLD" Grandmaster Shifuji Shaurya Bhardwaj, An Indian Mentor with The SUPREME Knowledge of customized Counter-Terrorism and Urban Warfare.
It's a matter of honour and pride for these 22 selected women police personnel, who got the opportunity of being trained by the Legendary Grand Master Shifuji Shaurya Bhardwaj himself. These lady police personnel are being trained under the "Mitti System". This customized training module of the MITTI System is designed for Uttarakhand Police's First Women Commando Force which focuses on VVIP Protection, Multi weapon handling, Jungle warfare, Guerilla warfare, Building Intervention, and specialized operation in urban areas. Mitti System customized commando course also includes VVIP protection, Temple Intervention Methods, room intervention, building intervention, Anti HiJack operations, multiple weapon assault drills, operations without weapons to operations involving weapons. These happen to be the advanced weapons used at the international level to handle counter-insurgency, counter-terrorism and urban warfare areas.
The "Mitti System" training involves daily 20 to 22 hours of rigorous mental and physical activity. The trainees are often tested to their limits by being put under situation without sleep, food, water or rest for around 72 to 96 hours, which poses a rigorous mental and physical challenge.
Legendary Grand Master Shifuji Shaurya Bhardwaj is imparting this training absolutely "Free of Cost". Assistant Chief Instructor (ACI) Thakur Anirudhh Pratap Singh and Assistant Instructor (AI) Major Rubina Kaur Keer is imparting the MITTI System's training under Grand Master Shifuji Shaurya Bhardwaj's directions and guidance. The Uttarakhand State Anti Terrorist Squad (ATS) trainers are also being trained under Legendary Grand Master Shifuji Shaurya Bhardwaj's expert guidance.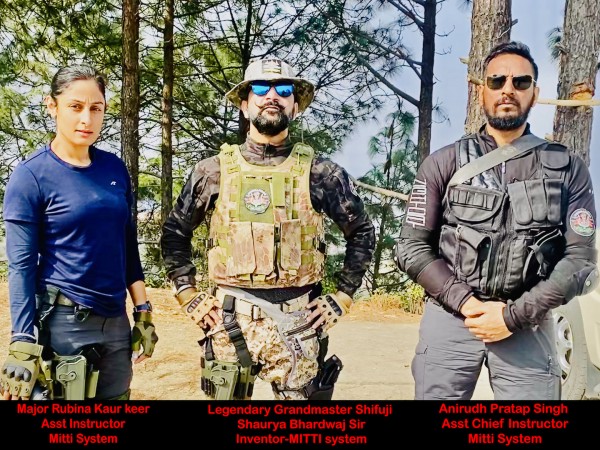 (Image – L to R Major Rubina kaur Keer, Legendary Grandmaster Shifuji Shaurya Bhardwaj Sir, Sh Anirudh Pratap Singh)
Uttarakhand Police First Women Commando Force batch is India's First Women Commando Force trained in the deadliest MITTI System commando course. One fascinating information about the Mitti System is that the training module and designing are unbelievably new and based on the Forces' requirements. The man behind Mitti System's invention is Legendary Grandmaster Shifuji Shaurya Bhardwaj Sir; He has recently been titled "The Deadliest Man Alive In the World." by London Post UK.
Our journalist virtually interviewed women Commandos going under Mitti System's training about the experience and challenges. Experience is overwhelming. The entire first ever batch of Uttarakhand Police's Women commandos thanked Chief Minister Trivendra Singh Rawat for this excellent initiative for the Formation of this Women Commando Force. They thanked the Director-General of Police IPS Ashok Kumar. They respectfully share their fortune to be trained by Legendary Grandmaster Shifuji Shaurya Bhardwaj Sir.
(Hon Chief Minister of Uttarakhand State Shri Trivendra Singh Rawat ji and Legendary Grandmaster Shifuji Shaurya Bhardwaj Sir)
What is Grandmaster Shifuji's Mitti System?
MITTI stands for Master's Invisible Tactical Training Initiative. Mitti system is considered the world's most modern counter-terrorism, counter-insurgency and First swadeshi customizable urban warfare training system.
Here is a Testimony from one of the top counter-terrorism and counter-insurgency experts, a living Legend Colonel Sharon Gat. It is of utmost essential to mention an esteemed affirmation with an inclusive pride that Colonel Sharon Gat (a serving colonel and chief instructor of Israeli Special Forces "Shaiyyerat Matkaal") has subjectively appreciated Grandmaster Shifuji's Invention MITTI system. Colonel Sharon Gat Quoted, "It is an honour to be with Legendary Grandmaster in Israel. Mitti System is direct and most practical against the present scenario of counter-terrorism, and this system can kill a terrorist within a second; the Mitti System & Israeli Counter-Terrorism System together can save the world against the evil force (terrorists)".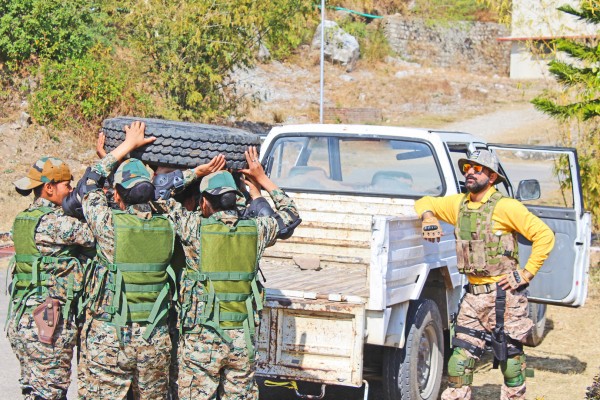 (An image from the Commando Training session of Grandmaster Shifuji's Mitti System at PTC narendra nagar Uttarakhand India)
Two of our superior freelance Journalists of "Staunch Patriot Group" have corporally seen hundreds of D.O. recognition letters written by the Elite Special Force Units, Armed Forces Units and Paramilitary forces Units Officials. Legendary Grandmaster Shifuji Shaurya Bhardwaj Sir is acknowledged and respected for his Free of Cost MITTI system mentoring services at his own cost. Two of such appreciation letter's details are here as follows –
Reputed official testimonies:
An appreciation letter dated March 22, 2010, from I.P.S. Shri RK Shukla Sir, The Addl Director General of Police, Intelligence, MP in the Year – 2010. (He is presently the Director-General/ Chief of C.B.I. India).
Appreciation Letter Dated August 11, 2015, for Commandos Mentoring for the Year 2013-14 from Colonel RS Rajan, Former Group Commander of The 26 S.C.G., National Security Guards, Black Cat Commandos, Mumbai Hub.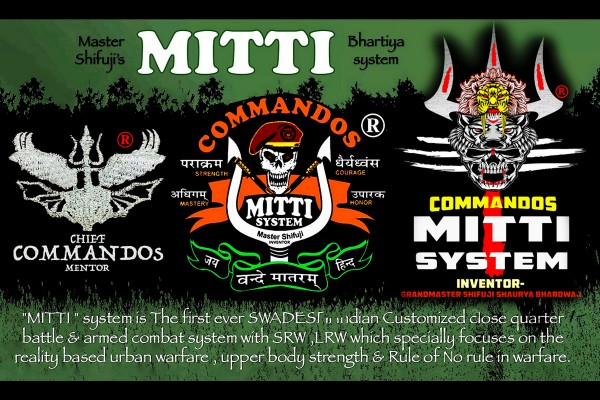 (Registered Trade Marks Logos of Grandmaster Shifuji Shaurya bhardwaj under TM act 1999, India)
Media Contact
Company Name: Staunch Patriot Group
Contact Person: Steve Manetz P
Email: Send Email
Phone: +972503322817
Address:2nd street from Gush Etzion Winery
City: Gush Etzion
Country: Israel
Website: http://StaunchPatriotGroupIsrael.com