Talented artist COY Swede announces upcoming EDM single "Believe in Us" featuring a brand new singer, Camila Carballo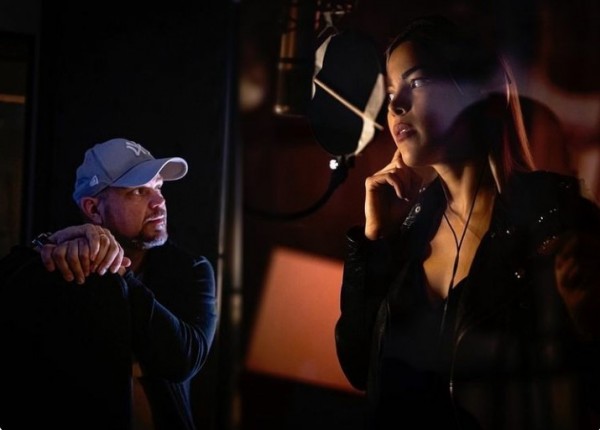 COY Swede is a multifaceted artist with an extraordinary career. An upcoming music producer and artist, COY Swede believes in making unique music that could represent his quirky yet classy personality. After honing his craft for several years, Swede finally decided to enter the music industry with a powerful track, "Believe in Us". Scheduled for a release on January 21, 2021, worldwide, this track is going to be Swede's first step towards success in the music industry.
"Believe in Us" is a soulful single which features the music wizard herself, Camila Carballo. Swede and Carballo have together created a masterpiece that is going to hit straight to the hearts of the listeners. Swede and Carballo are both Sweden natives who met through social media. They hit-it-off instantly because of their shared passion for music, and therefore decided to collaborate on this project. "Believe in Us" shows their impeccable chemistry, which is hard to miss!
"Believe in Us" was written and recorded during the pandemic, which was a huge challenge for both artists. But, they overcame all the obstacles and came out with an exhilarating song that the listeners will get to listen to on January 21, 2021. Both the artists have been actively updating their fans about the upcoming project through their social media handles. Ever since the announcement of "Believe in Us", the fans have showered both the artists with love and support.
Swede finds music very therapeutic. He believes that music has healing abilities that can cure a suffering soul, emotionally, mentally, and physically. Being an Indie artist, Swede feels that time is a setback, as there is so much to offer, but the time is scanty!
Swede has given several hits, including his singles, "You Are", "World on Fire", and "Calling Out for You", which have received massive reception from the audience worldwide. Swede is a hard-working artist who believes in making music that stands out from the rest! His dedication and passion for making music are helping him rapidly pave his way through the music industry.
According to Swede and Carballo, "Believe in Us" has inspired them in many ways. Swede says, "We found our sound with this song. And that is a good tip for others! Test and train yourself. Have an open mind. Don't be negative against other artists. Find your own process and flow and keep it going!"
Pre-save the single "Believe in Us" through this link.
Instagram:
– COY Swede: @coyswedeofficial
– Camila: @camilacarballop
Media Contact
Company Name: COY Swede – Artist
Contact Person: Thom Maximus Holmberg
Email: Send Email
Country: Sweden
Website: www.coyswede.com