DFC Targeted Adjuvant Therapy for AD Symptoms Experiments Have Shown to Reduce Mortality by 28%
Alzheimer's disease, or AD, is a clinical syndrome characterized by progressive deterioration of memory and cognitive functions. Upon suffering, it can only be alleviated, rather than be cured, and there has been no specific therapeutic medicine so far in the world. Therefore, the research on AD has become an important subject for neuroscientists all over the world. In recent years, SMARTO ONE, which was approved by FDA and mainly contains flavonoids (short for DFC), has attracted more and more attention, as an auxiliary rehabilitation and health care product to improve the cognitive abilities of AD patients. This paper mainly focuses on the gephyrin-GABAA receptor pathway proposed by Dr.JingLiang as a target of DFC in the treatment of AD and its significance in the treatment of other nervous system diseases, including anxiety and epilepsy.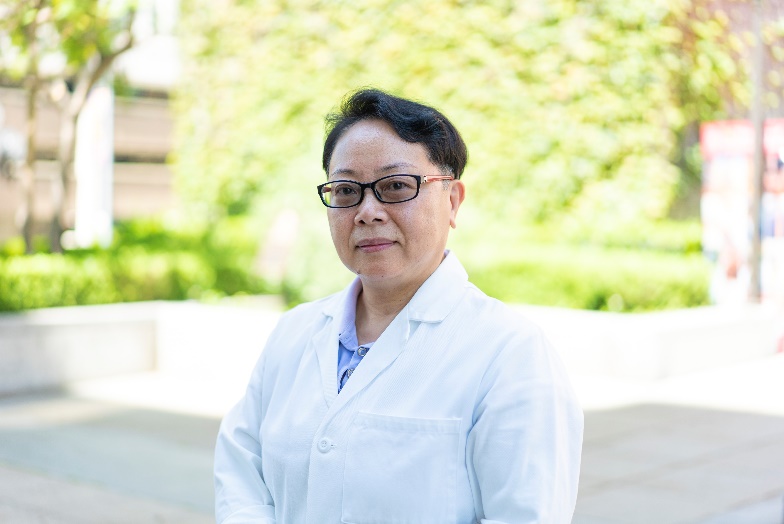 (Dr. JingLiang)
Profile:
Dr. JingLiang
The proposer of the famous AD pathological hypothesis "the Oriented/Proppant Protein Theory"
The "New Scientist" focusing on cranial nerve nutrition and energy development
The professor in USC School of Pharmacy
The academician in Royal College of Physicians (RCP)
The inventor of AD therapeutic medicine
Selected into the Who's Who in the World, and honored as the "New Scientist" in the world
The principal investigator in Brain Challenge Research Fund of National Institutes of Health (NIH)
Established "GABAA Receptors-Proppant Protein Theory as a Theory of AD Pathogenesis"
Published more than 40 scientific papers with international influence, including the world's top scientific journals, such as "Nature" and "Neuroscience"
Among the papers published, one has been selected to be one of the world's top thousand; participated in two scientific monographs and possessed many international patents and Chinese patents.
Dr.Richard W.Olsen, a professor in USC School of Medicine and father of GABAA Receptor worldwide, has focused on "GABAA Receptor" research for over 30 years. According to "the Molecular Biology of GABA-A Receptors", published in the journal "FASEB", Vol.4, No. 5, GABA is a major inhibitory neurotransmitter in the central nervous system of mammals, said W.Olsen in 1990, adding that GABA-A receptors play an important role in the overall balance between neuronal inhibition and excitation. We can understand that GABA is the body's mood regulator, resulting in anxiety, insomnia and even depression when receptor transduction expression goes wrong.
GABA-A receptors are not only the pharmacological targets of GABA, but also the targets of general anesthetics, barbiturates, amygdala and neurosteroids, indicated by "British Journal of Pharmacology", adding that many flavonoids can regulate GABA-A receptors in central nervous systems, by which they play an anti-anxiety role.
In 2014, Dr.JingLiang served as the principal of Dr. Olsen's research team, devoting himself to the research on neurological injuries, including neuropathy, AD, Parkinson's disease and senile dementia, etc.
Based on the GABA receptor theory, Dr.JingLiang established the "GABAA Receptor-Oriented Proppant Protein Theory" in 2012, which has become one of the four AD hypothesis theories in the world. The key to AD, first identified by Dr.JingLiang globally, is a protein in the brain that supports and codes the functions of GABAA Receptors, which is known as oriented/proppant protein.
Dr.JingLiang's laboratory believes that, when the function of nerve cells declines, mitochondria will be destroyed and will not be able to produce ATP (to provide energy). The oriented/proppant protein responsible for supporting and coding GABAA Receptors is energy-sensitive protein. Therefore, the oriented/proppant protein cannot be synthesized without an energy supply. When the number of the oriented/proppant protein is reduced to 50%, the brain's GABAA receptors, which are closely linked to the oriented/proppant protein, can cause cognitive disorders due to the confusion in programming regarding the loss of location-oriented navigation, resulting in the inability to transmit nerve signals. As a result, due to the cognitive decline, patients will suffer from behavioral symptoms including insomnia, anxiety, depression, memory decline, dementia, etc.
"GABA receptors have to have some kind of support", said Dr.JingLiang, adding that among AD patients, this oriented/proppant protein has been halved, forming "silent synapses"-signals come but there is no response. "That's where the cognitive loss comes in".
Dr.JingLiang's laboratory finds that DFC, a compound flavonoid, can significantly increase the expression of the oriented/proppant protein, thus increasing the number of GABAA receptors to restore nerve signal transduction and improving the cognitive decline resulting from inhibitory nerve damages in brains.
In his study, Dr.JingLiang has identified the gephyrin-GABAA receptor pathway as a target for DFC therapy in AD. Just like DFC prevents alcohol from affecting the GABA receptors in brains, DFC can also restore GABA synaptic functions to improve memory and learning abilities.
"She has a lot of anecdotal evidence about the potential effects of DFC for Parkinson's disease", said Darel Davis, a professor in the Titus Family, Clinical Pharmacy Department at USC School of Pharmacy, who has collaborated with Liang on this study, adding that DFC has been proved to be useful in treating anxiety, alcohol use disorders and post-traumatic stress disorders. As regards another advantage, unlike the current anxiety and temperance drugs, such as diazepam, DFC is not addictive.
Dr.JingLiang's paper on improving cognition and AD was officially published in the academic journal "Neuroscience" in 2012 (Shen et al., 2012), which was rated by the National Academy of Sciences as "one of the 1000 papers that have impacted the world".
"Flavonoids isolated from Tibetan medicines, binding to GABAA receptor and the anticonvulsant activity", a report published by Dr.JingLiang in 2018, points out that DFC is the potential medicine for the treatment of epilepsy.
Dr.JingLiang has developed drugs and dietary supplements through the "GABAA Receptors – Oriented/Proppant Protein Theory". Under this background, SMARTO ONE products have been born. Through the exploration and research of thousands of substances containing natural flavones, the R&D teams have successfully locked dozens of materials in accordance with the TCM stone theory. DFC, a compound plant flavonoid, is extracted from materials including ampelopsis grossedentata, turnjujube and dark plums. When it acts on GABA-A receptors, it plays a positive regulatory role in the functions of nerve cells in human beings.
In "Flavonid intake is associated with lower mortality in the Danish Diet Cancer and Health Cohort", a paper published on Nature in August 2019, it points out that, according to a 23-year follow-up study of 56048 people in Denmark, if people eat 500mg flavonoids per day, it can effectively reduce the incidence of cancers and cardiovascular diseases, as well as reduce the mortality rate by 28%.
Media Contact
Company Name: Am-News
Contact Person: JANE
Email: Send Email
Country: United States
Website: www.am-news.com