Talented artist Yung Dabs drops inspiring new single "Patient"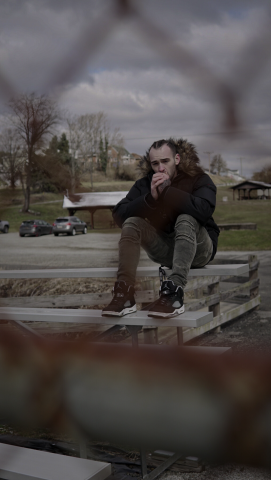 A talented musician from Connellsville, Pennsylvania, Yung Dabs is gifted hip-hop and rap artist who started making music at as early as 11 years of age. He is a versatile artist that has been working with different artists for a very long time.
Yung Dabs recently released his latest single "Patient" on April 26, 2020, which is already receiving a lot of love from the listeners within just a month of it going live. His new single is a beautiful amalgamation of soulful melodies and captivating beats, which makes the listeners fall in love with it just by listening to the opening of the song. It is about how one should always stay calm during difficult situations in life, and how patience is the key to be successful in life.
"Instantly in love with the beat", a comment by Christian, on Yung Dabs' YouTube channel. The music and background score is very soulful, yet zealous, that will make you forget about all your troubles for some time.
Yung Dabs feels that no person could ever inspire him to make music. The only thing that motivated him to make music is the music itself. Ever since he was a child, he has been surrounded by music, which made him fall in love with it and this love further led him to pursue it as a career.
Yung Dabs' major music style is hip-hop but he has his unique style too that sometimes reminds the listeners of talented artists like Lil Skies and Lil Yachty. He wants to create music that separates him from the crowd and is raw and fresh.
"My music journey came along my way within the last year, after I found my sound and flow. My fan base grew a lot more and so did my views/plays. I did some little gigs to get my name out there more", says Yung Dabs, telling about his musical journey.
Yung Dabs has successfully made many eclectic tracks, one of which is titled "Proud", which was released a few days before the track "Patient" on April 16, 2020. This track describes Yung Dabs' life as a son, who grew up in a troublesome environment yet, always wanted to make his family feel proud of him. He is currently working on other projects that will be out soon once completed.
Yung Dabs feels blessed to have amazing fans that have always supported him and appreciated his hard work. He couldn't be where he is at today if it wasn't for the love and encouragement of his fans.
Listen to Yung Dabs latest single "Patient" on YouTube.com.
Media Contact
Company Name: Yung Dabs Music
Contact Person: Yung Dabs
Email: Send Email
Country: United States
Website: www.youtube.com/channel/UCt1wcc1bdD8Hy1-CZA0HGFg