Kai Miano believes in expressing emotions via his music that is evident in his track "Shimmering shine at her side"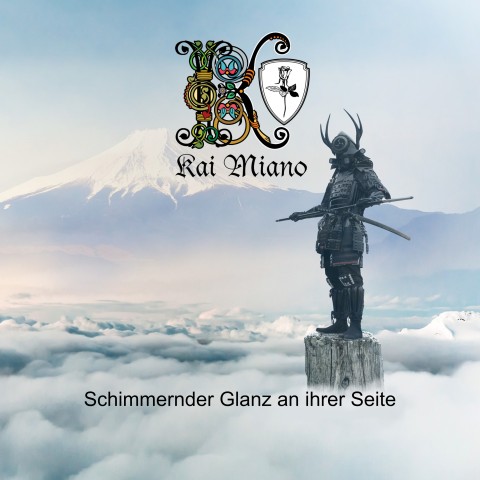 A talented musician from Germany, Kai Miano is a soulful neo-classical composer who has touched a million hearts with his miraculous and original compositions. Kai Miano believes that music is much more than just strict techniques, it is about emotions. This is why; his compositions are filled with pure emotions including feelings of love, sadness, and heartache. From performing with an ensemble from the Frankfurt Symphonic Orchestra to touring the US with pianist Donovan Johnson, Matthew Mayer and Europe with composer Clifford Borg, Kai Miano has made fans from all across the world.
Kai Miano's latest track "Shimmering shine at her side" was released on May 18, 2020, which is a composition infused with timeless melodies that brings peace to the listeners. The track is soulful, that will make you forget about all your troubles for a minute, and entangle you in the magic of the calming and enchanting bliss. Kai Miano composed this track inspired by a real-life incident. He believes that the inspiration to compose music is strong when the heart is broken. And when this happens, the only way you can express yourself is through music, directly from the heart through the arms and fingers into the instrument.
"I want to focus to produce more music this year and the coming year and for the first time I am seeking help to produce good videos and also put more effort into the marketing and presenting. I am a bit old fashioned and not up to date with the current possibilities of the internet. But I think there are great chances to bring my music to the right ears and make them happy", says Kai Miano, telling about his music and upcoming projects.
Kai Miano has had a keen interest in music from a very early age. By the time, he reached the age of 7; he was already taking piano lessons with his teacher Claudia Burris-Steinleitner. At the age of 14, he started to compose his music on the piano, along with some experimental arrangements with synthesizer sounds. Kai Miano has had performed at a lot of live concerts too, in Budapest, Prague, Kiel, Bad Homburg, Frankfurt, Sao Paulo, La Rochelle, London, Nashville, Chattanooga, Birmingham Alabama, Knoxville Tennessee, Asheville, Louisville Kentucky, St. Louis, and many other places.
While composing, Kai Miano draws inspiration from nature, his surroundings, and his emotions which results in music that is heartfelt and ardent, and connects straight to the listeners' heart.
Kai Miano wants his music to touch the hearts and souls of the listeners, softly and gently, since that is what it is made for.
Listen to Kai Miano's composition "Shimmering shine at her Side" on YouTube.com.
Media Contact
Contact Person: Kai Miano
Email: Send Email
Country: Germany
Website: www.kai-miano.com