Dive into the ecstasy with the melodious song "Your Love" by artist PARTY'SOVER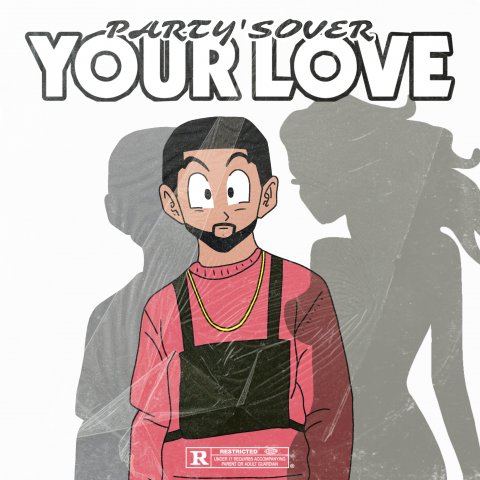 With Caribbean touch to his R&B music style, Jeancarlos aka PARTY'SOVER is a talented artist who writes English as well as Spanish songs. The 25 years old artist started rapping at the young age of 12 after 50 Cent dropped his first album "Get Rich or Die Trying". The pain behind his story inspired PARTY'SOVER to feel music differently in correspondence with Eminem's first debut album.
At the age of 15, PARTY'SOVER started to understand the concept of love and started singing after Chris Brown, to feel more connected to the music. Chris Brown was like his inspiration back then, a reason could be that he was told that he looked like Chris Brown, which was sort of cool for PARTY'SOVER, and he has been impressing people with his talent ever since. Lyrically, he drew inspiration from Drake as he taught him how you don't have to be hood or gangster to be a rapper, but if you feel some type of way, that's okay too, until you have goals.
PARTY'SOVER has just released his single "Your Love", inspired by the urge to see someone that he wanted to see for a long time but couldn't, because of the current situation in the world. This is the last song that he has recorded in the studio & first song he has written during the quarantine. "Your Love" is an enchanting song that is 3 minutes and 18 seconds long and is a beautiful representation of emotions and tenderness for someone you care about. The exhilarating amalgamation of the lyrics and music, hit right through your heart, leaving you wanting for more.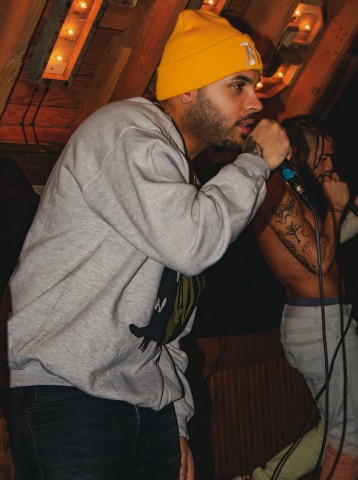 "I began in 2015 & ever since I started it's only been getting better. I've recently started touring & doing shows in 2019 in New York City & New Jersey. I got to Los Angeles for the first time in December 2019 & I've enjoyed touching people with my words from all different types of backgrounds. I've met so many people along the way & have had encounters with the most beautiful souls with the utmost support & I'll forever be grateful for this journey", says PARTY'SOVER, telling about his musical journey so far.
PARTY'SOVER's music style is R&B with a Caribbean swing to it. He writes Spanish songs as well, which is deeply loved by his fans. He is all set to release his first album "6" this summer, and it's mostly about the difference between love & lust. This album is also surely going to win all the listeners' hearts, just like "Your Love".
PARTY'SOVER gives his fans a message to be careful during these trying times, but to remember to stay close to those you love.
Listen to the song "Your Love" now on Spotify.com.
Media Contact
Contact Person: Jeancarlos Polanco
Email: Send Email
Phone: (201) 838-1709
Country: United States
Website: soundcloud.com/user-8881493