Music producer Afeez Ayo releases his debut single "She Like" through his label "Psycho Fuse Music"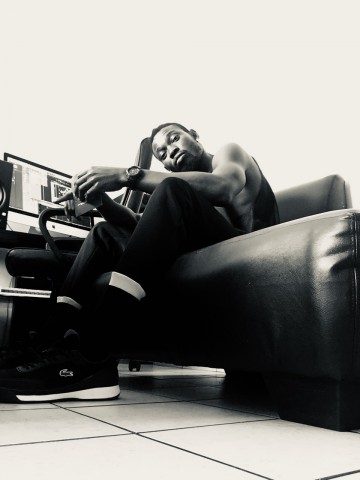 Born in Lagos and currently based in Johannesburg, South Africa, Afeez Ayo akaAZ is a talented producer and creator who recently released his debut single "She Like" featuring artist Black Phoenix; a genre-blending song that transcends from Hip Hop to Trance to Dance music. He released the song through his label "Psycho Fuse Music" on all major music streaming platforms including Apple Music, Spotify, Deezer, Napster, iTunes, and others.
Growing up, Afeez was highly inspired by Dr Dre, mainly because of his hardworking, humble attitude and of course amazing talent as a rapper. He adds, "Dr Dre put a lot of artists on in the music industry. I want to be like him and better. He and P. Diddy are very big inspirations for me."
AZ is working with Master K, another talented producer and DJ to create amazing music. As of now, he has provided a platform for artist Black Phoenix to make his debut with the song "She Like" and artist Bongs, who released his debut single "band 4 me" under the label.
Artist Black Phoenix's smooth-flowing voice and measured cadences accompanied by subtle yet hypnotizing beats and rhythms make the song stand out, wanting you to play it on loop. Going by the overall production quality of the song, it doesn't seem like that this is the first single produced by Psycho Fuse Music.
Talking about his music style, Afeez Ayo states, "Well I would describe my style of music as any sound that makes you move. Maybe it will make you feel happy or remember part of your problem you need to face but it will invoke some emotions. I enjoy good sounds. I like to create hip hop, trap and dance music, and my type of genre in dance music is Afrobeat".
Afeez is extremely passionate about his craft and is ready to take the industry by storm. He believes in working hard and giving your best shot to succeed. He wants to provide a great platform for talented artists who're struggling to get their music out.
Listen to the song "She Like" all streaming platforms through this LINK.
Instagram: https://www.instagram.com/Az0001/
Media Contact
Company Name: Thepsychofusemusic.com
Contact Person: Press Executive
Email: Send Email
Phone: +27815927631
Country: South Africa
Website: Thepsychofusemusic.com