General Tapia is the talented new Spanglish music artist to look out for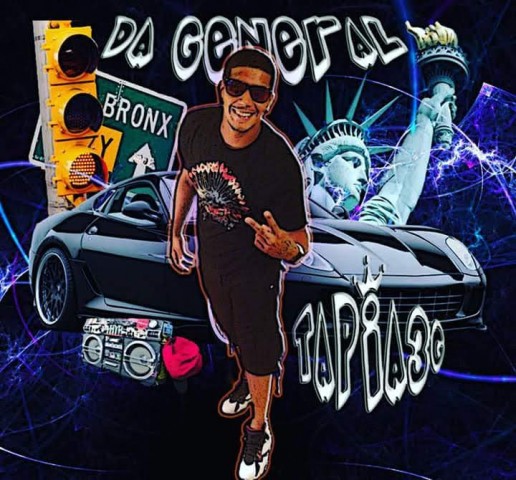 Born to a Puerto Rican mother and Dominican father, General Tapia is a Spanglish music artist, producer, and songwriter who raps and sings in English and Spanish. Being raised in Bronx, New York, he developed an interest in Rap and Hip Hop music which he later decided to creatively blend with his native language to make fusion music that transcends boundaries. His good quality vocals in English and Spanish combined with groovy beats, are garnering him a steady fanbase in the music industry.
Some of his notable singles so far, are 'Tu Mi Tienes Loco', 'Trap Bow', 'Sexy Movimiento', 'Que Lo Que Tu Dice' and "In These Streets". All of his songs showcase his remarkable vocal, composition, and songwriting skills combined with foot-tapping beats.
He is a positive person, who always loved listening to music. Growing up, he used to listen to a lot of Latin singers as well as the legendary rappers like Eminem, Biggie, Tupac and Jay Z. He always liked the idea of fusion music which inspired him to mix rap, Hip Hop and Latin music styles to create music that brings a fresh new vibe to the music industry.
"My experiences in life inspire me to move forward and follow my passion, in addition to the feelings of Love, success, lifestyle, and happy moments", says the artist. He further adds, "I want my music to have a positive vibe, something that makes people happy when they listen to. I want my listeners to just enjoy and have fun."
Although General Tapia is an independent artist, he is open to partnering with a label if it allows him to move forward in the music industry.
Listen to all music by him through this LINK.
Media Contact
Company Name: General Tapia
Contact Person: Media Relations
Email: Send Email
Country: United States
Website: snd.click/yhSpYBzW