Artist Re-Mi releases his new single Madan'm Mwen, that translates to "My Wife"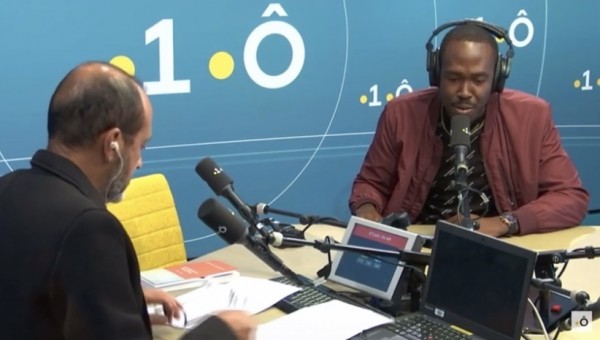 Re-Mi is a talented recording artist from Siant Martin, Haiti who is steadily rising up in the music industry with his good quality music and constantly growing fanbase. He entered the music scene in 2014, with his first single "Paka Viv San Ou". He has now announced the release of his latest single Madan'm Mwen, which translates to "My Wife", to represent the positive changes that happened because of the lucky lady in his life. In this exclusive interview, Re-Mi talks about his musical journey so far and his plans for the future.
Interviewer: Give us a brief of your background.
Re-Mi: I started music at 8 in a church choir. I got all my basics from there. In 2010, I had my first ever studio session and my passion increased. I started recording songs until I was able to release my first single "pa ka viv san ou" in 2014. It was also my first success in the music industry.
Interviewer: Tell us about your journey into the music industry so far.
Re-Mi: To be honest, it's been quite a hard journey. You have to determined and dedicated to your passion. But I had a lot of good moments and met a lot of amazing people. One of my favorite was the Trace Music Star audition in 2016 where I qualified for the finals. I'm an independent artist so I handle most of my career on my own. It's harder, but then enjoy my victories even more. Recently I managed to get one of my videos on Trace Haïti, for the song "Mwen in love". I hope that I'll eventually find a team I could work with in order to go even further in my career.
Interviewer: What inspired you to become a musician?
Re-Mi: Like most of the youths of my generation, I was astonished by Michael Jackson's voice and live performances. I was seven when I felt that I would be a singer and Michael Jackson was one of my biggest influences.
Interviewer: What is the inspiration behind your latest single "Madan'm Mwen"?
Re-Mi: In my song "Madame Mwen" I really wanted to express this idea of commitment. I know that women feel really concerned about this step of their life where they want to settle with a man, marry, have a family. I wanted to make a song that they could feel, especially because it's coming from a man. Nowadays people don't wanna engage themselves no more, so I think that my song can give them some hope.
Interviewer: Where do you aspire to be in the music industry?
Re-Mi: I want to get to a point where I can make a living of my passion. I wouldn't say that I wanna be a star. I wanna go as far as possible with my music and share my passion with people around the world. I also want to represent my island haïti everywhere that I go.
Check out Re-mi Spotify.
Instagram: http://instagram.com/remi_officiel
Facebook: https://www.facebook.com/REMISXM/
Media Contact
Company Name: RE-MI Officiel
Contact Person: Claude Remi
Email: Send Email
Country: Saint Barthelemy
Website: www.youtube.com/user/TheRemiOfficiel