Interview with Aychef, the upcoming "conscious rapper turned rockstar" about his debut album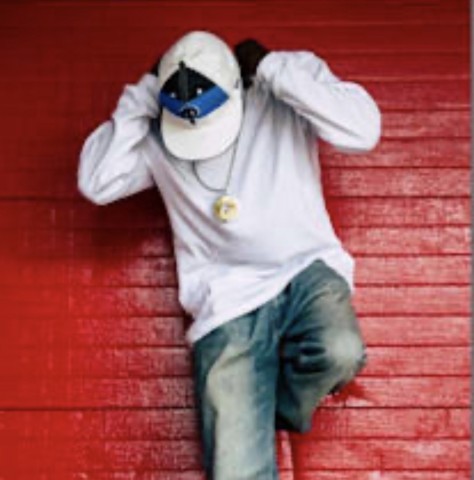 Aychef, the 36 years old Emcee may look like he has entered the music scene a little late in his life, but those who know of his accomplishments feel otherwise. As someone from the Bay Area of California, Aychef has survived the harshest of winters and oozes out the Philadelphia style from the city that built him. In his early years, he went under the alias "Hood Fella" where he garnered over 3 Million views on YouTube remixing the popular tracks. His lyricism has been compared to the likes of Jay Z and the story-telling ability of a Nas himself, while his voice has that grit to it that makes one believe every single line he utters. The self-defined "conscious rapper turned rockstar" has released his debut project "Revived" featuring 6 songs.
Interviewer: Give us a brief of your background?
Aychef: My name is Aychef I started putting out music around 2000. I went under the alias Hood Fella for many years putting out mixtapes & Ep's. My first mixtape was released in 2006 titled "Astonishing Depression" one of the my best works of art! This music was simply painful yet mood changing to create more uplifting music I had to go through it to get through it. A few years later.. I started a volume of mixtapes called R&B Chemistry Test, which released vol. 1-7 still available on datpiff and mixtape sites along with YouTube. These remixes help me surpass millions of views remixing popular tracks of other Artist. 3 years later I dropped my second project EP w 3 songs "Life is Astonishing" then to follow up a couple years later dropped another EP titled "Love vol 1-3" all dropped that same year In 2015. 4 Years Later Now is 2019 I'm back with REVIVED under Aychef which is short for Hood Fella pronounced H F!
Interviewer: What inspired you to create music?
Aychef: My situation always inspires me to make music, I often get a thrill of creating in the wintertime when everybody is in the house cause it's cold outside. I was born in the winter of January 19th so I'm definitely more focused around these times. I wrote my whole project in 2 weeks which had 20 tracks. They were coming out so great and during that time I learned new techniques in recording like the punch-ins, mixing & mastering. I found a great engineer His name is Danijel Varzic ad he's great with that end. Creatively I like to listen to the way a song was mixed to get me inspired. I love learning new ways to improve my sound so when I hear a new wave I research it and try it. Otherwise, I'm inspired by any achievements I may accomplish, I Am grateful.
Interviewer: Who are your favorite artists in the industry?
Aychef: My favorite Artist today in Music: Lil Baby & Gunna, Young Thug, Tory Lanez, The Weeknd, Janine, Cardi B, Lil Kim, Meek Mill, Rick Ross, and The Game final album was hot!
Interviewer: Tell us about your debut project "Revived".
Aychef: Revived is my latest project which consists of 2 releases back-2-back The EP is out now streaming on all platforms, while the deluxe edition is in the process of being released momentarily. I am aiming for the end of the month but to garnish the right attention it needs to be promoted properly otherwise it's a waste of time. So I'm pushing for the top of the year. This project was refreshing for me because when I started it my first song was titled "Sad Song" which truly was an eye-opener! I loved the song but I realized it was way too long and deep for the general population and the youth of today's time. That clearly made me start creating more "Happy Songs" then I started to really enjoy the work it became fun after I got all the pain music out the way because no one wants to hear that all day. My latest single "Jiggle" is formatted different. It's an actual song with 8 bars, bridge, & hook the way it should be. Plus it's fun and energetic so I love it!
Interviewer: What are your plans for the near future?
Aychef: Truthfully just to live in peace and keep creating music. I have this inner feeling that the almighty GOD placed me here to help. Create, Inspire others with the talents that I have and that's to write music and make other people get inspired to live and do it as well. The more people we have to Aspire to Inspire before they Inspire, we will learn much sooner to get to where we all need to be. Enough preaching I just wanna live life nice via Happiness & Love that's about it. They said I wouldn't make it, now look I Made It! Thank you for your time. Revived out now y'all support and purchase.
Check out "The Revived EP [Explicit]" by Aychef on Amazon Music.
Media Contact
Company Name: Astonishing Entertainment
Contact Person: Aychef
Email: Send Email
Country: United States
Website: http://itunes.apple.com/album/id1490374022?ls=1&app=itunes