Bert Badger Creates Children's Show in Simi Valley
Simi Valley, Calif. – A new fun engaging children's show is emerging in Simi Valley California entitled "Nice to Meet You" (NTMY) hosted by Bert Badger, who never forgets to say "Nice to Meet You" to all his new friends and guests around the community. From the creative mind of Bert DiVietri, former stand up, sketch and improv performer, he explores Ballet, shows us the Skateboarding Hall of Fame, the Military Museum, and several parks around Simi Valley, along with his studio located in the community.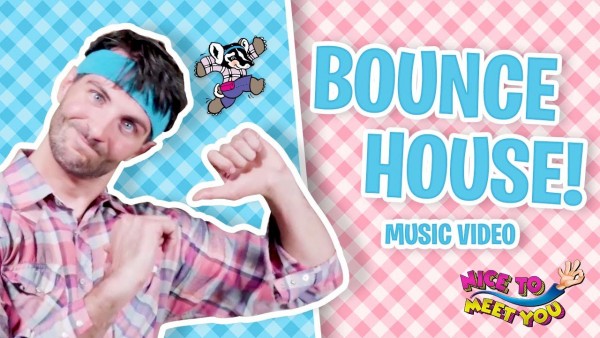 "I'm trying to get him out of the house right now and he keeps demanding more Bert Badger!" – Ashley W, Mom
"Mack LOVES Bert Badger! So do I! Such a fun educational show for kids. I hate stuff he wants to watch and it's a fight in our house. He asks to watch "fanny pack man"! – Giana N, Mom
"Bert Badger is way cooler than that other guy that starts with a "B" name. 🙂 My girl loves watching his videos… shared in a few mom groups as well!" – Sarah F.
NTMY is a children's show produced to engage three to six year olds into learning new life skills, going on fun adventures around the community, singing and everything children love to watch all grouped together on one channel.
Video Link: http://www.youtube.com/embed/L7dB4dZMf4k
The NTMY videos are intended to be educational and appeal to young children, as Bert's Bert Badger character is portrayed with a childlike, energetic and curious persona; always dressed with his blue sweatband, blue or pink plaid shirt, and pink fanny pack. Bert Badger engages the young viewers by asking questions before revealing the answer and granting points to those that guessed correctly.
YouTube: https://www.youtube.com/channel/UCJrAigg0ww3QPRvJG7EWqDA
Apple Music: https://music.apple.com/us/album/nice-to-meet-you/1476509850
Spotify: https://open.spotify.com/album/1gfspklLKhI94jvhuru4dw
If you would like more information or to talk to Bert Badger, get in touch at the info shared below.
Media Contact
Contact Person: Bert Badger
Email: Send Email
Phone: (517) 402-7962
Country: United States
Website: https://www.bertbadger.com/