Best-Universities.net Releases Rankings for the Most Affordable Online Master's in School Counseling Programs
Best-Universities.net, a trusted source for independent college rankings and educational resources, has unveiled its latest rankings for the "Most Affordable Online Master's in School Counseling Programs" for the year 2024. These rankings aim to assist prospective students in identifying affordable and high-quality educational options for pursuing a career in school counseling.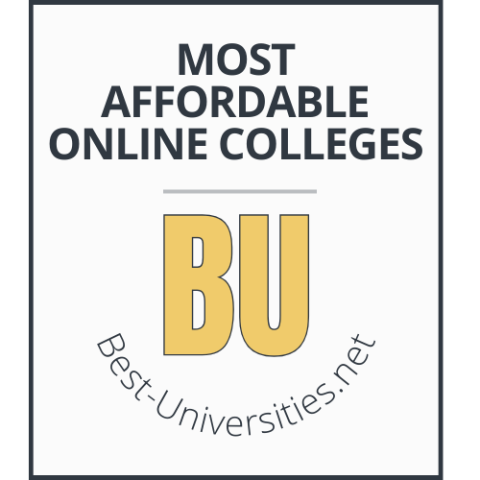 Best-Universities.net recognizes the significance of this pursuit and has compiled a list of the top ten most affordable universities offering online master's programs in school counseling, clinical mental health counseling, counseling psychology, secondary school counseling, and related fields.
The rankings are based on a meticulous methodology that includes the following criteria:
– All schools considered for these rankings are regionally or nationally accredited.
– They offer at least one fully online master's program in school counseling with minimal in-person requirements (no more than two weeks).
– Data was collected from official accrediting agency websites.
– Rankings are determined solely by the average net price, as released in the most recent IPEDs database.
The results of the 2024 Most Affordable Online Master's in School Counseling Programs rankings are as follows:
Salem College
Southeastern Oklahoma State University
University of Louisiana at Monroe
Arkansas State University
Lamar University
Adams State University
Prescott College
University of the Cumberlands
Albany State University
Southern Arkansas University Main Campus
Capella University
University of Missouri-Columbia
University of North Dakota
West Texas A & M University
University of the Southwest
Kansas State University
William & Mary
Missouri Baptist University
Southwestern Assemblies of God University
Lubbock Christian University
Concordia University-Irvine
Campbellsville University
Liberty University
Creighton University
See the full rankings at https://best-universities.net/most-affordable/online-masters-school-counseling/.
Each of these institutions offers affordable and quality online master's programs that prepare students to make a meaningful difference in the lives of students and the broader community. Experienced professionals lead these programs with years of expertise, and students have the opportunity to gain valuable hands-on experience through internships.
Prospective students interested in these programs are encouraged to explore start dates, credit transfer options, availability of financial aid, and more by contacting the universities directly.
Best-Universities.net is committed to providing valuable resources and information to assist students in making informed decisions about their higher education journey. These rankings exemplify the site's dedication to helping students find the right college fit.
For more information about Best-Universities.net and additional educational resources, please visit https://Best-Universities.net/
About Best Universities
Best-Universities.net reviews publicly available data to produce independent ranking assessments of various educational programs, in addition to research, student guides, and resources. The site is regularly updated by a committed team of writers and researchers who produce college rankings and resources that have helped prospective and current college students get into, pay for, and thrive at the college of their choice.
Media Contact
Company Name: Best Universities
Contact Person: J. Stevens
Email: Send Email
Phone: +1 (707) 595-0736
City: Herriman
State: UT
Country: United States
Website: https://www.Best-Universities.net/