Middle Eastern Actor Sam Akel Is On The Rise In The World Of Entertainment
Issam Akel is a popular actor and stuntman from the middle east.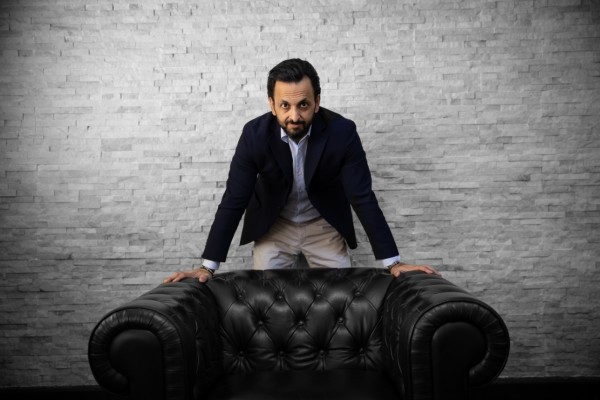 Middle Eastern actor Sam Akel (birth name: Issam Fadel Akel) is quickly gaining popularity with his growing work. Born in Dubai, UAE, in 1978, Sam Akel is a Jordanian of Palestinian origins who has pursued his passion for the film after a personal event that impacted his life.
His notable work includes 'Vanguard', which was shot in Dubai, where he had a chance to talk to Jackie Chan on set, giving him a few tips about a scene they were shooting. He also acted as a Hospital Boss for a soon-to-be-released film 'Dalma' shot in Abu Dhabi, UAE.
In 2020, Sam Akel's Short Film "To You, Me & The New Generation" won 3 Film Festival Awards & several other nominations.. He also acted in the film 'Yellow Bus' ordered by OSN (Showtime in UAE) where he acted opposite Bollywood Actress Tannishtha Chatterjee, Arab Actress Kinda Alloush, and widely respected UAE Actor Mansoor Al-Fili. The film will be out on OSN+ in 2023. Other notable work includes 'Zombie with a Shotgun', which was shot in New York, and he was also the producer for the film 'Code 8', filmed in Canada.
Sam Akel has worked with top trainers in their fields, such as Mike Chat, Chris Brewster (Daredevil Stunt Double), John Nania & Kim Do in Los Angeles. He also trained in JAM (Joining All Movement), also in LA with Travis Wong and worked with 2nd Unit Director / Stunts Coordinator Vlad Rimburg (Lucifer / Inhumans) on a small short film.
When he is not acting, he produces & directs short films that have won 9 film festival awards since 2020, including Best Inspirational Film, Best Actor & Best 1st Time Producer. He has recently produced another short film 'Remembrance', a story about his life inspired by Lost, Ray Donovan & Awake TV Shows.
Anyone interested in working with Sam Akel can connect with him at: https://issamakel.com.
For updates, follow Issam Akel on Social Media:
https://www.instagram.com/spirit_phenomenal
https://twitter.com/spiritphenomenl
https://www.youtube.com/@SpiritPhenomenalSamAkel
Media Contact
Contact Person: Sam Akel
Email: Send Email
City: Dubai
Country: United Arab Emirates
Website: issamakel.com