Garden Bros. Circus Takes Entertainment to New Heights with Nuclear Circus Show
Garden Bros. Circus has introduced its latest entertainment show, the Nuclear Circus, featuring over 60 performers from around the world, state-of-the-art special effects, and family-friendly fun.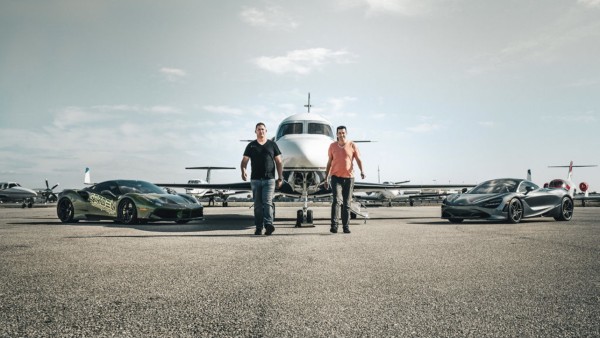 Garden Bros. Circus, the world's largest traveling circus and monster truck show, has taken entertainment to new heights with state-of-the-art lighting, digital display screens, and exciting new acts that will blow your mind. The Garden Bros, Niles, and Zachary Garden have been in the family business for over 100 years and have produced some of the most spectacular shows on the planet. Their latest offering, GARDEN BROS NUCLEAR CIRCUS, is a must-see experience for families looking for a fun and exciting adventure.
The new show, Garden Bros. Circus, promises to blast visitors out of their seat with over 60 performers from around the world performing in 5 rings. The show features special effects, concert-style lighting, a Human Cannonball, Wheel of Death, Motorcycles in the Sphere of Fear, a Human Slingshot, Comedy, Girls hanging by their hair, Olate Performing Dogs as seen on America's Got Talent, and much more. It's 1½ hours of excitement and fun under the gigantic climate-controlled Big Top Arena.
In an interview, Zachary Garden, said that the Garden Bros had a lot of really big things in the works, and they couldn't wait to share with the world what's next. "We love to take it to the Next Level!". Zack also spoke about the future of the monster truck industry and their massive 17-and-counting team of Monster trucks.
Niles Garden said that he wanted to make a significant difference in carrying on their family's legacy. "We captivate our audience from the moment you arrive until you leave! It's something truly amazing!" he added.
Garden Bros. Circus is not just about the circus and monster truck shows; Garden Bros owns many companies outside of the Entertainment and Motorsports industry, including Aviation, Limo, and Yacht companies, to name a few. With their years of experience, the Garden Bros have definitely figured out how to entertain and thrill audiences of all ages.
Companies like Garden Bros. Circus are important because they bring families together, create lifelong memories, and offer a form of entertainment that digital media cannot replicate. To find out more about show schedules and booking tickets, the individuals can visit: https://www.gardenbrosnuclearcircus.com
Explore Monster Truckz at: https://www.monstertruckz.com/
About the Company:
For over a century, Garden Bros. Circus has entertained families with its world-renowned traveling circus show and monster truck events. Led by the Garden family, the company has become a beloved family tradition, offering unforgettable experiences for audiences worldwide.
Media Contact
Company Name: Garden Bros. Circus
Contact Person: David Martin
Email: Send Email
City: Fairfax
State: Virginia
Country: United States
Website: GardenBrosCircus.com