Denarius Takes on the Waste Disposal Challenge with DWaste App and Education Campaign Aimed at Creating a Greener Future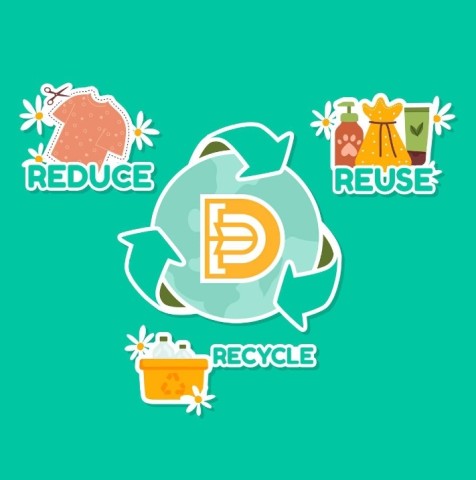 Helsinki, Finland – Feb 20, 2023 – Denarius, a new environmental organization, is making strides in educating people on proper waste disposal. The group is developing an innovative app called DWaste, set to launch in the next few months, that will revolutionize waste management by encouraging people to pick up litter and dispose of it responsibly while earning rewards.
DWaste will use cutting-edge technology to identify different types of waste through a scanning system that helps users dispose of waste in the appropriate bins, while simultaneously rewarding them with Denr Coins. Users can use these coins to purchase eco-friendly products on the Denarius store or donate them to an environmental charity of their choice.
Denarius aims to make sustainable waste disposal accessible to everyone, regardless of location or socioeconomic status. The organization is committed to educating individuals and communities on the importance of responsible waste management and is dedicated to creating a more sustainable future for all.
To support its mission, Denarius has launched a GoFundMe campaign to raise funds for the development and launch of the DWaste app. The organization believes that every contribution makes a difference, and invites the public to support its cause and be part of the solution.
"Proper waste disposal is one of the most pressing environmental issues we face today," said Albert Alves, founder of Denarius. "Our goal is to make it easy for people to dispose of their waste sustainably, while simultaneously incentivizing them with Denr Coins to create a positive impact on the planet. We are excited to be launching the DWaste app in the coming months, and we are grateful for any support we receive in our efforts to educate and empower individuals and communities to take action."
To learn more about Denarius and the upcoming DWaste app launch, visit their website or follow them on social media. To support the organization's efforts, visit their GoFundMe page and make a contribution today.
Denarius
Media Contact
Company Name: Denarius
Contact Person: Albert Alves
Email: Send Email
Country: Finland
Website: www.denr.net/