Al Matyia Club Partners with Dhahab Sports (DHS) and Joins the Digital Economy
Al Matyia Club is the first soccer club in the United Arab Emirates (UAE) to adopt utility tokens and Web 3.0.
While the "fan tokens" are generally intended for fans of the team, people who are not necessarily fans of the club can also benefit from owning these assets. Al Matyia Club is a private sports club located in Dubai, United Arab Emirates. It is known for offering a variety of recreational activities, such as swimming, tennis, badminton, and basketball. The club also has a restaurant, a lounge, and a gym. Al Matyia Club is a great place for families and friends to get together and enjoy sports, social events, and other activities in a warm and friendly atmosphere.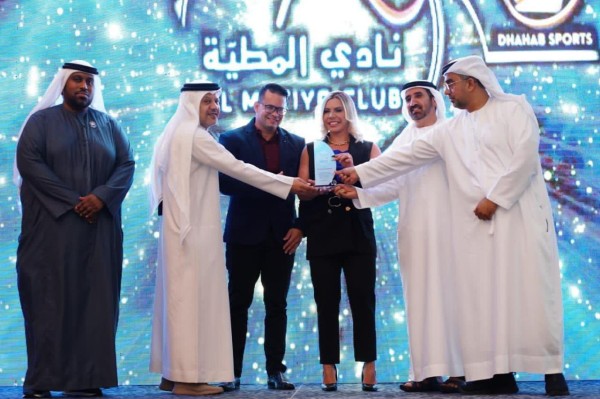 With the partnership with DHS, the club has just joined the ranks of world soccer heavyweights like Paris Saint-Germain (PSG). The French club has launched its own utility token, called "PSG Fan Token", in partnership with Chiliz. Juventus also launched its own utility token, called the "Juventus Fan Token", in collaboration with Chiliz. AC Milan, in partnership with the company Socios.com, launched its own utility token, called "AC Milan Fan Token". English club Manchester City, meanwhile, is working with Socios.com to launch their own utility token, called "City Fan Token," and Turkey's Galatasaray launched their own utility token, called "Galatasaray Fan Token," in collaboration with Chiliz.
Dhahab Sports (DHS) is not a utility token owned by Al Matiya Club, but by joining DHS, the Dubai club will benefit from the token's technology. Dhahab Sports, on its Web 3.0 Marketplace, will broker the club's negotiations with the athletes' agents. In addition, DHS representatives are in consultations with the club to extend the utility of the token for the benefit of its fans.
The advantages of a club associating with a utility token are tremendous. Utility tokens have positively transformed the relationship of clubs with their fans. Why it generates:
Fan engagement: with a utility token, clubs can create ways to interact and engage with their fans by allowing them to participate in surveys, promotions, and other unique activities.
Revenue generation: utility tokens can be a new source of revenue for clubs, allowing them to distribute tokens to their fans and use the proceeds to invest in new initiatives and improvements to their staff and facilities.
Social interaction: utility tokens allow fans to interact and connect with other fans worldwide, creating a global community of fans and increasing the club's visibility.
Ease of transaction: the tokens are blockchain-based, which means that transactions can be made quickly and securely without intermediaries.
The partnership between Dhahab Sports (DHS) and Al Matyia was signed at a major event held on Tuesday (14) at the Raffles Hotel in Dubai. Juma Madani (the club's CEO) announced a 3-year partnership with Dhahab Sports (DHS) to optimize the relationship between the club and new athletes. Their Highnesses Sheikhs Khaled bin Abdullah Al-Mualla, Abdullah Al-Sharqi, and Awad Muhammad bin Al-Sheikh Mejren were also present at the event to support the club's new partnership with Dhahab Sports (DHS), which demonstrates the importance of this initiative that not only the club and DHS but everyone involved with the club and the token.
The event was widely reported in the local and international media. Dozens of channels in the UAE and abroad broadcast the event and distributed it on over 100 social networks.
For Dhahab Sports, this is a milestone because it reinforces the usability of the DHS token and shows its strength and structure for its launch. DHS is sealing new partnerships worldwide that will ensure the continued utility of Dhahab Sports.
DHS is on the Latoken Exchange, and to learn more, visit the official website at https://dhahabsports.com/.
Media Contact
Company Name: Dhahab Sports
Contact Person: Xico Só
Email: Send Email
Country: United States
Website: dhahabsports.com