Kourage Flores Is Set To Capture The Riveting Images Of Carnival In A Never Seen Before Cinematic Way
Experience the culture, history, and beauty through his brand new reality TV Show which will soon be available on tubi Tv.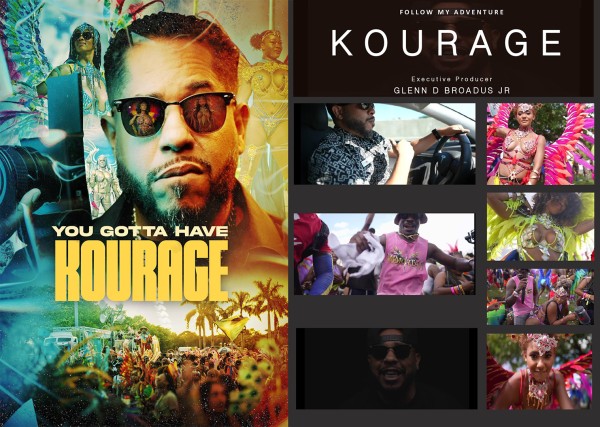 After a near-fatal event that fundamentally altered the course of Kourage Flores' life, he has spent the better part of the past three years photographing captivating carnivals worldwide. As a result of his journey, he now possesses a newly discovered distinct eye and increased attention to detail. Through his brand new reality Tv show by Favor Films titled "You Gotta Have Kourage," he is giving the audience a chance to take a close look into some awe-inspiring adventures that are said to be edge-of-the-seat stuff.
The audience will be able to follow the life of Kourage Flores, a videographer, as he goes through a terrible accident and then fights his way back to good health throughout the course of this series. After realizing that movies and television were his passion, he started his career by shooting weddings and music videos before eventually working with some of the most famous celebrities and entertainers. The name Kourage is practically synonymous with "THE" in the extremely cutthroat professional entertainment, film, and television industries.
Because of his well-deserved reputation for excellence in photography and cinematography, he has developed close relationships with several notable people, including Afion Crockett, Marlon Wayans, Tony Baker, Tone Bell, and Quincy Harris, among others. Kourage is considered the Best-Of-The-Best due to his extensive work that spans most industries, genres, and affiliations, including BET and RevoltTV.
Glenn D. Broadus Jr. has worked in the film and television industry for over two decades and is the reality television show's executive producer and director. Among his many achievements are four national television programs, each comprising more than 400 episodes. In addition to working with cinematographers who have won Emmy awards, such as Johnny Simmons and Don Morgan, Glenn has worked as an associate director alongside director and producer Bentley Kyle Evans for more than ten years. Glenn has an extensive resume that includes television shows such as "Dancing With the Stars," "K.C. Undercover," and "Keke Palmer," to name a few .
To learn more visit: https://favor-films-inc.mailchimpsites.com
Watch You Gotta Have Kourage Trailer : https://www.youtube.com/watch?v=kvjOuvLsnDw
Media Contact
Company Name: Favor Films Inc
Contact Person: Glenn D Broadus Jr
Email: Send Email
Phone: +1 (818) 602-8720
Country: United States
Website: favor-films-inc.mailchimpsites.com