Epilepsy Pipeline Analysis Demonstrates Novel 70+ Therapies at the Horizon Expected to Transform the Treatment Paradigm | DelveInsight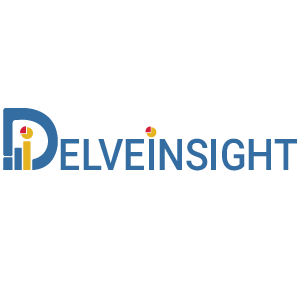 DelveInsight's, "Epilepsy Pipeline Insight, 2023" report provides comprehensive insights about 70+ companies and 70+ pipeline drugs in Epilepsy pipeline landscape. It covers the Epilepsy pipeline drug profiles, including Epilepsy clinical trials and nonclinical stage products. It also covers the Epilepsy pipeline therapeutics assessment by product type, stage, route of administration, and molecule type. It further highlights the inactive pipeline products in this space.
In the Epilepsy Pipeline Report, detailed description of the drug is given which includes mechanism of action of the drug, Epilepsy clinical trials studies, Epilepsy NDA approvals (if any), and product development activities comprising the technology, Epilepsy collaborations, licensing, mergers and acquisition, funding, designations and other product related details.
Key takeaways from the Epilepsy Pipeline Insight Report
DelveInsight's Epilepsy pipeline report depicts a robust space with 70+ active players working to develop 70+ pipeline therapies for Epilepsy treatment.
The leading Epilepsy Companies includes Eisai Co.LTD., Alexza Pharmaceuticals, Xenon Pharmaceuticals, G W Pharmaceuticals, Equilibre Biopharmaceuticals, Takeda Pharmaceuticals, Abide therapeutics, Otsuka pharmaceutical, and others.
Promising Epilepsy Pipeline Therapies includes topiramate, Lacosamide, Levetiracetam, UCB0942, and others.
The Epilepsy companies and academics are working to assess challenges and seek opportunities that could influence Epilepsy R&D. The Epilepsy pipeline therapies under development are focused on novel approaches to treat/improve Epilepsy.
To explore more information on the latest breakthroughs in the Epilepsy Pipeline treatment landscape of the report, click here @ Epilepsy Pipeline Outlook
Epilepsy Overview
Epilepsy is a chronic disorder that causes unprovoked, recurrent seizures. A seizure is a sudden rush of electrical activity in the brain. There are two main types of seizures. Generalized seizures affect the whole brain. Focal, or partial seizures, affect just one part of the brain. A mild seizure may be difficult to recognize. It can last a few seconds during which you lack awareness. Stronger seizures can cause spasms and uncontrollable muscle twitches, and can last a few seconds to several minutes. During a stronger seizure, some people become confused or lose consciousness. Afterward you may have no memory of it happening. Epilepsy is a fairly common neurological disorder that affects people around the world. In the United States, it affects about 3 million people.
Latest Developmental Activities or News of the Epilepsy Treatment Landscape
In January 2021, Addex Therapeutics announced that its partner Janssen Pharmaceuticals had received FDA's Investigational New Drug (IND) approval to begin a Phase IIa proof of concept study with the selective metabotropic glutamate type 2 (mGlu2) receptor positive allosteric modulator (PAM), JNJ-40411813 (ADX71149), in patients with Epilepsy.
In October 2020, PTC Therapeutics announced the initiation of a registration-directed Phase II/III clinical trial to evaluate vatiquinone (PTC743) in patients with mitochondrial Epilepsy, the highly morbid condition of refractory seizures in children with inherited mitochondrial disease.
For further information, refer to the detailed Epilepsy Unmet Needs, Epilepsy Market Drivers, and Epilepsy Market Barriers, click here for Epilepsy Ongoing Clinical Trial Analysis
Epilepsy Emerging Drugs Profile
XEN1101:Xenon Pharmaceuticals
Xenon 1101, a differentiated KV7 potassium channel opener, for treatment of epilepsy. The Kv7 potassium channel mechanism has been clinically validated with ezogabine, an earlier generation Kv7 opener that was approved by the FDA as an adjunctive treatment for adults with focal seizures with or without secondary generalization. XEN1101's unique composition is chemically designed to improve upon potency, selectivity and pharmacokinetics, or PK, of ezogabine, and is not expected to have ezogabine's composition-specific tissue pigmentation effects. XEN1101 is a novel, small molecule, selective KCNQ2/3 (KV7.2/7.3) potassium channel positive allosteric modulator being developed for the treatment of partial onset (focal) epilepsy. Enhancing the open state of KCNQ2/3 in neurons favors a hyperpolarized resting state, which reduces rapid action potential spiking. This mechanism has been clinically proven to be effective for treatment of partial onset seizures in adults with epilepsy with the KCNQ2/3 opener, retigabine.
Lu AG06466:Abide therapeutics
Lu AG06466 (formerly ABX 1431) is an oral, small molecule, being developed by Abide Therapeutics (now Lundbeck A/S), for the treatment of neuropathic pain, Epilepsy. Currently, the drug is in Phase I stage of development for the treatment of Epilepsy.
TAK-935:Takeda Pharmaceuticals
Soticlestat is a potent, highly selective, first-in-class inhibitor of the enzyme cholesterol 24-hydroxylase (CH24H), with the potential to reduce seizure susceptibility and improve seizure control. CH24H is predominantly expressed in the brain, where it converts cholesterol into 24S-hydroxycholesterol (24HC) to adjust the homeostatic balance of brain cholesterol. 24HC is a positive allosteric modulator of the NMDA receptor and modulates glutamatergic signaling associated with epilepsy. Glutamate is one of the main neurotransmitters in the brain and has been shown to play a role in the initiation and spread of seizure activity. Recent literature indicates that CH24H is involved in over-activation of the glutamatergic pathway through modulation of the NMDA channel and that increased expression of CH24H can disrupt the reuptake of glutamate by astrocytes, resulting in epileptogenesis and neurotoxicity. Inhibition of CH24H by soticlestat reduces the neuronal levels of 24HC and may improve excitatory/inhibitory balance of NMDA channel activity.
Epilepsy Pipeline Therapeutics Assessment
There are approx. 70+ key companies which are developing the therapies for Epilepsy. The companies which have their Epilepsy drug candidates in the most advanced stage, i.e. phase II include, Xenon Pharmaceuticals.
Epilepsy Pipeline: Phases
Late stage products (Phase III)
Mid-stage products (Phase II)
Early-stage product (Phase I) along with the details of
Pre-clinical and Discovery stage candidates
Discontinued & Inactive candidates
Request a sample and discover the recent advances in Epilepsy Ongoing Clinical Trial Analysis and Medications, click here @ Epilepsy Treatment Landscape
Scope of the Epilepsy Pipeline Report
Epilepsy Companies- Eisai Co.LTD., Alexza Pharmaceuticals, Xenon Pharmaceuticals, G W Pharmaceuticals, Equilibre Biopharmaceuticals, Takeda Pharmaceuticals, Abide therapeutics, Otsuka pharmaceutical, and others.
Epilepsy Pipeline Therapies- topiramate, Lacosamide, Levetiracetam, UCB0942, and others.
Epilepsy Pipeline Segmentation: Product Type, Molecule Type, Mechanism of Action, Route of Administration
Dive deep into rich insights for drugs for Epilepsy Market Drivers and Epilepsy Market Barriers, click here @ Epilepsy Unmet Needs and Analyst Views
Table of Content
Introduction
Executive Summary
Epilepsy: Overview
Pipeline Therapeutics
Therapeutic Assessment
Epilepsy– DelveInsight's Analytical Perspective
Late Stage Products (Pre-Registration)
Drug name : Company name
Drug profiles in the detailed report…..
Last Stage Products (Phase III)
Drug name : Company name
Drug profiles in the detailed report…..
Mid Stage Products (Phase II)
XEN1101:Xenon Pharmaceuticals
Drug profiles in the detailed report…..
Preclinical and Discovery Stage Products
Drug name: Company Name
Drug profiles in the detailed report…..
Inactive Products
Epilepsy Key Companies
Epilepsy Key Products
Epilepsy – Unmet Needs
Epilepsy – Market Drivers and Barriers
Epilepsy – Future Perspectives and Conclusion
Epilepsy Analyst Views
Epilepsy Key Companies
Appendix
Got Queries? Find out the related information on Epilepsy Mergers and acquisitions, Epilepsy Licensing Activities @ Epilepsy Emerging Drugs, and Recent Trends
About Us
DelveInsight is a Business Consulting and Market research company, providing expert business solutions for the healthcare domain and offering quintessential advisory services in the areas of R&D, Strategy Formulation, Operations, Competitive Intelligence, Competitive Landscaping, and Mergers & Acquisitions.
Media Contact
Company Name: DelveInsight
Contact Person: Yash Bhardwaj
Email: Send Email
Phone: 9193216187
Address:304 S. Jones Blvd #2432
City: Las Vegas
State: NV 89107
Country: United States
Website: https://www.delveinsight.com/consulting/due-diligence-services