Akshay Hooda Launches New Website to Offer Expert Digital Marketing Solutions to Businesses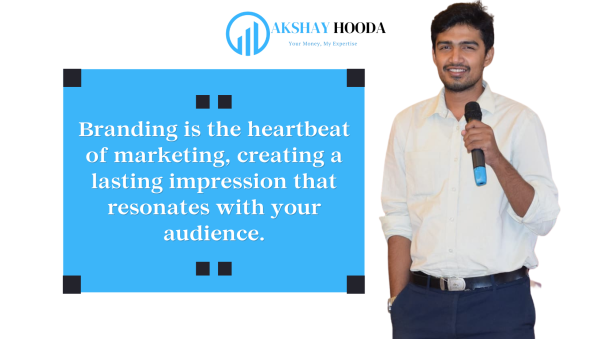 London, UK –
Akshay Hooda, a seasoned digital marketing consultant with extensive experience in the industry, has launched a new website, akshayhooda.com, to offer expert digital marketing solutions to businesses of all sizes. With a focus on helping companies grow and beat the competition, Akshay Hooda provides a full range of digital marketing services, including search engine optimization (SEO), social media marketing, email marketing, and much more.
As a highly skilled SEO expert, Akshay has a proven track record of ranking more than 4,000 keywords for his clients, leading to significant improvements in their online visibility and business success. Akshay Hooda has established himself as a trusted and reliable provider of digital marketing solutions, with a successful track record of serving clients both in the UK and India. His previous clients include Linea, a business improvement consultancy, TwentyOneDental, a dental organization, NeedingAdvice, a high-value mortgage firm in the UK, Elitegroup, a government service provider company, Antropy, an open-cart web and app solution provider, Vogue Lettings, a student and professional accommodation provider in Huddersfield, UK, as well as prestigious academic institutions such as IIT Delhi, ISB Mohali, and Punjab University.
Akshay's extensive knowledge and expertise in the field of digital marketing make him the ideal choice for businesses looking to improve their online presence and reach a wider audience. With a focus on delivering results, Akshay Hooda works closely with each client to understand their unique needs and goals, and develops customized digital marketing strategies that are tailored to their specific requirements.
The new website, akshayhooda.com, provides businesses with the information they need to make informed decisions about their digital marketing efforts. The site features detailed information on Akshay's services, as well as helpful tips and best practices for digital marketing success. The site is user-friendly, easy to navigate, and optimized for search engines, making it the perfect resource for businesses looking to improve their online marketing efforts.
"I'm excited to launch my new website and offer my digital marketing services to businesses around the world," said Akshay Hooda. "My goal is to help companies grow and succeed in today's fast-paced and ever-evolving digital landscape, and I'm confident that my expertise and experience, especially in SEO, will enable me to deliver the results they're looking for and change the status of their business."
Akshay Hooda is passionate about helping businesses succeed in the digital world, and is committed to providing the highest quality digital marketing solutions to his clients. Whether you're just starting out in digital marketing or you're a seasoned pro looking to stay up-to-date with the latest trends, Akshay Hooda is the expert you can count on to deliver the results you're looking for.
For more information on Akshay Hooda and his digital marketing services, or to schedule a consultation, please visit akshayhooda.com or email [email protected].
Media Contact
Company Name: Aanchal & Akshay Limited
Contact Person: Akshay Hooda
Email: Send Email
Country: United Kingdom
Website: www.akshayhooda.com