Henry Bui's Delicate Leather Elevates the Art of Leather Goods to New Heights
Delicate Leather is a company with an exceptional passion for handcrafting and a distinct sense of high quality.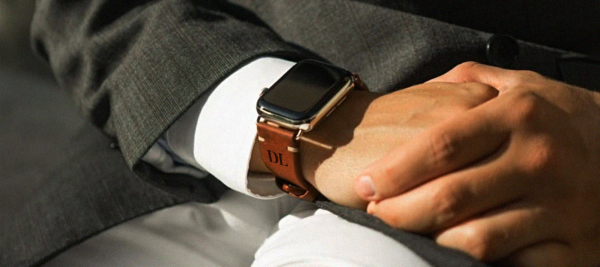 Founded by Henry Bui, Delicate Leather is dedicated to helping customers tell their own stories through personalized leather products, bringing the best to the leather clothing industry. Customers can find various original and beautiful products on Delicate Leather's website, including personalized custom leather car products like wheel covers.
These items make perfect gifts for occasions such as Mother's Day, Father's Day, Christmas, birthdays, and wedding anniversaries. They are also suitable for various recipients, including moms, dads, grandparents, husbands, wives, sons, daughters, and friends.
Henry Bui says, "We are thrilled to be able to offer such unique and meaningful gifts to our customers. At Delicate Leather, we believe in the power of personalization to make any gift truly special. That's why we offer the option to add customized names, pictures, or messages to our leather products. We want to help our customers share their love and appreciation with the people they care about most."
One satisfied customer said this about Delicate Leather: "I recently purchased a customized leather wallet from Delicate Leather as a gift for my husband, and he loved it. The quality of the Leather and the craftsmanship was top-notch, and the personalization touched my husband. I recommend Delicate Leather to anyone looking for a unique and special gift."
In conclusion, Delicate Leather is a company with a passion for handcrafting and a dedication to providing high-quality, personalized gifts. From custom car products to leather wallets, their original and beautiful product range will have something for everyone. Delicate Leather is the perfect choice if you're looking for a way to share your love and appreciation with your loved ones.
About Delicate Leather
Delicate Leather is a luxury leather goods brand dedicated to creating timeless, high-quality products for its customers. Founded by Henry Bui, the company has a strong commitment to craftsmanship and attention to detail, using only the finest materials and techniques to produce its leather goods. Delicate Leather offers a range of products, including handbags, wallets, and accessories, that are designed to be both functional and stylish Delicate Leather is headquartered in Middleware, Delaware, and serves customers around the world through its online store and retail partners.
Media Contact
Company Name: Delicate Leather.com
Contact Person: Mr. Henry Bui
Email: Send Email
City: Middletown
State: Delaware
Country: United States
Website: delicate-leather.com