East African Homes – Revolutionising Real Estate in Rwanda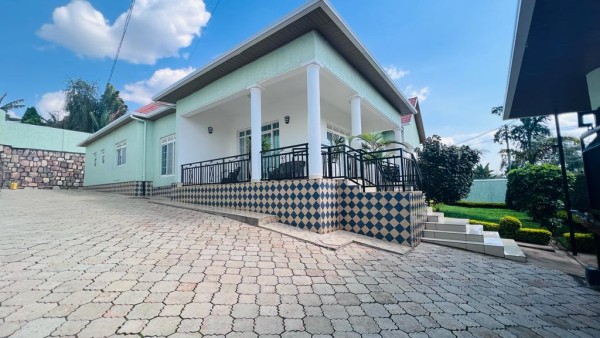 The real estate market is an essential component as well as a possible engine of future economic expansion. There is a significant demand for residential as well as commercial structures right now. At a rate of 25,000 each year, the housing demand is showing no signs of slowing down. The growth of the population, as well as the development of a new and expanding middle class, are the primary factors that have led to an increase in investment in the industry from 100 million dollars to 480 million dollars over the past 13 years. The increased rate of population expansion inside Rwanda is mostly to blame for the disparity between the amount of housing that is needed and the amount that is now available for purchase.
A new company known as East African Homes has just joined the market in response to the expanding demand for affordable housing loans among consumers as well as the expansion of the marketing industry overall. The mission of the company is to revolutionise the mortgage market by significantly reducing the costs of mortgages. As of right now, the yearly interest rates are around 15%, which puts a lot of individuals out of the running for mortgage loans. The annual percentage rate of the mortgage is something that East African Homes want to get down to less than half, which is 7%.
To be eligible for this programme, you have to be at least 18 years old, live in Rwanda, and have a deposit of at least 10 per cent saved up for the house you wish to buy. As long as you are able to make the monthly payments, they will not run credit checks on you and are not concerned about where you are employed. They will notify their impact investors about the transaction as soon as they have received the 10% deposit. Before any of the money is released, the impact investor completes the purchase of the property through the escrow service and has the title deed transferred into their name.
A contract is signed by both the lessee and the impact investor. The lessee finally moves into their new residence, and the impact investor receives their 10% security deposit. During the course of the ten-year lease, if you are late on more than three payments, you will be asked to vacate the premises, and your 10% security deposit will be forfeited.
With their innovative approach, East African Homes is expected to disrupt the real estate sector in Rwanda. The firm is also offering lucrative opportunities for investors to gain handsome returns on their investments. In the end, it is a win-win situation for everyone involved. You can find more information about them here https://eastafrican.homes/.
Media Contact
Company Name: East African Homes
Contact Person: J. Kiwanuka
Email: Send Email
Country: United Kingdom
Website: www.eastafrican.homes